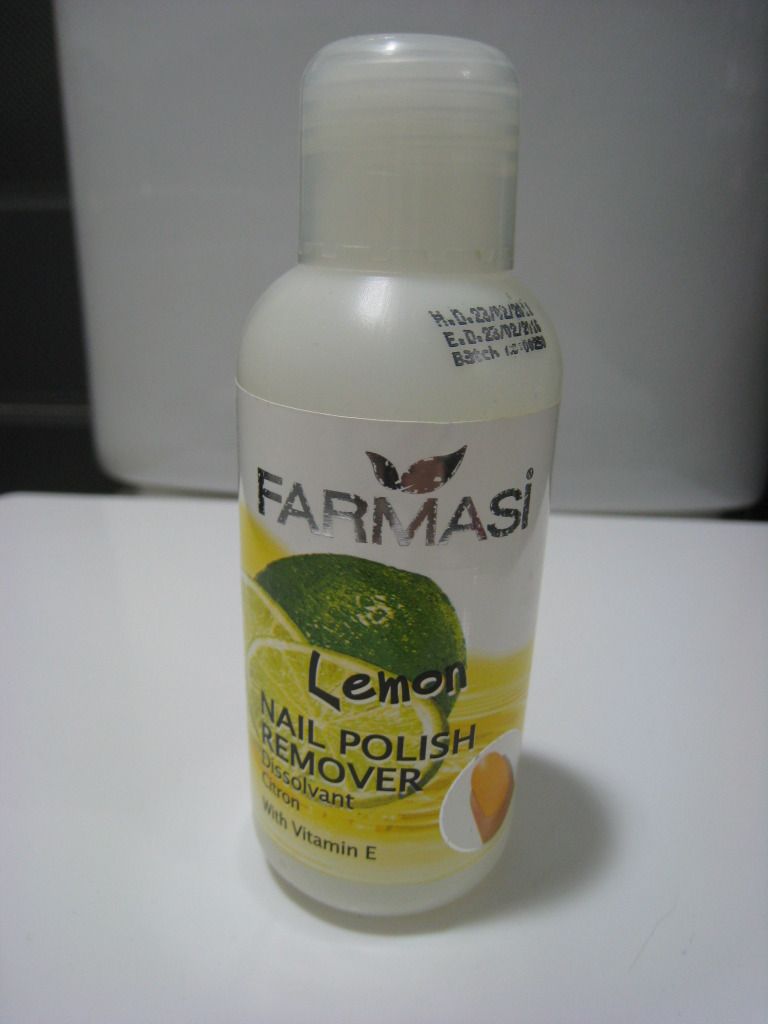 Content: 100ml
Price: HKD6.00
Local of Purchase: SASA
Farmasi Nail Polish Remover is an effective solvent that removes nail polish quickly and thoroughly.
Enriched with vitamin E and lanolin, it protects the moisture level of the nail and prevents it from yellowing
Ingredients: Aqua, Dimethyl Ketone, Glycerin, Tocopheryl Acetate, Parfum.
My Opinion:
I seriously have got not idea what I should be looking for in a nail polish remover..... All that I could say is it does removes the polishes and is slightly lemon scented.