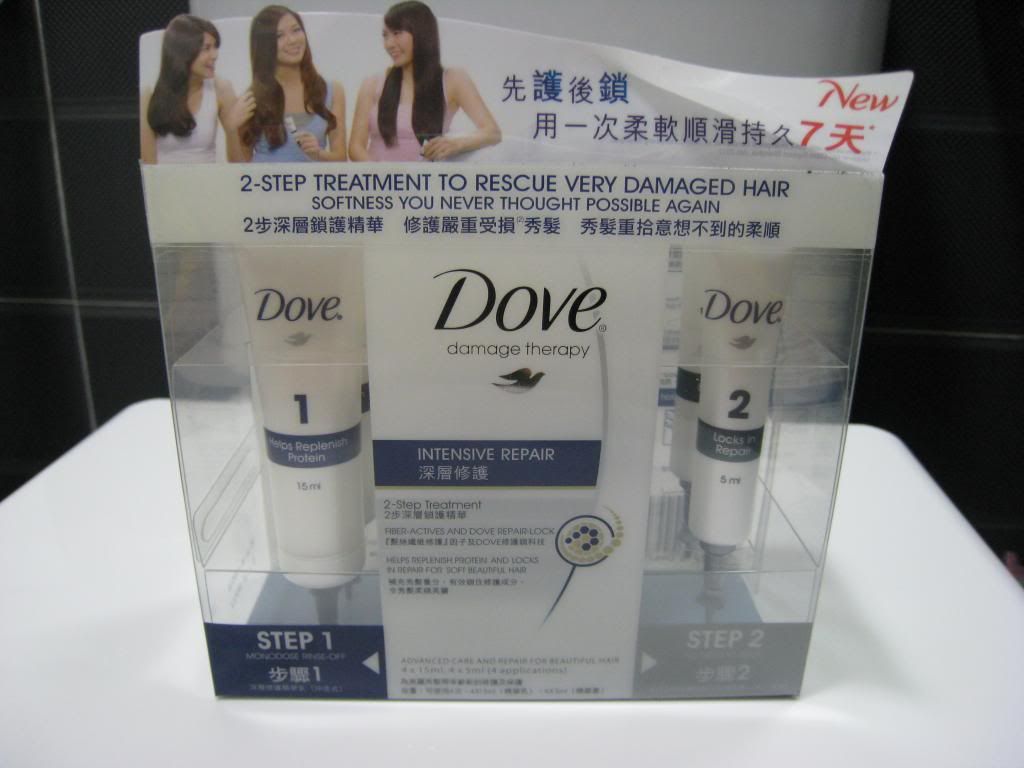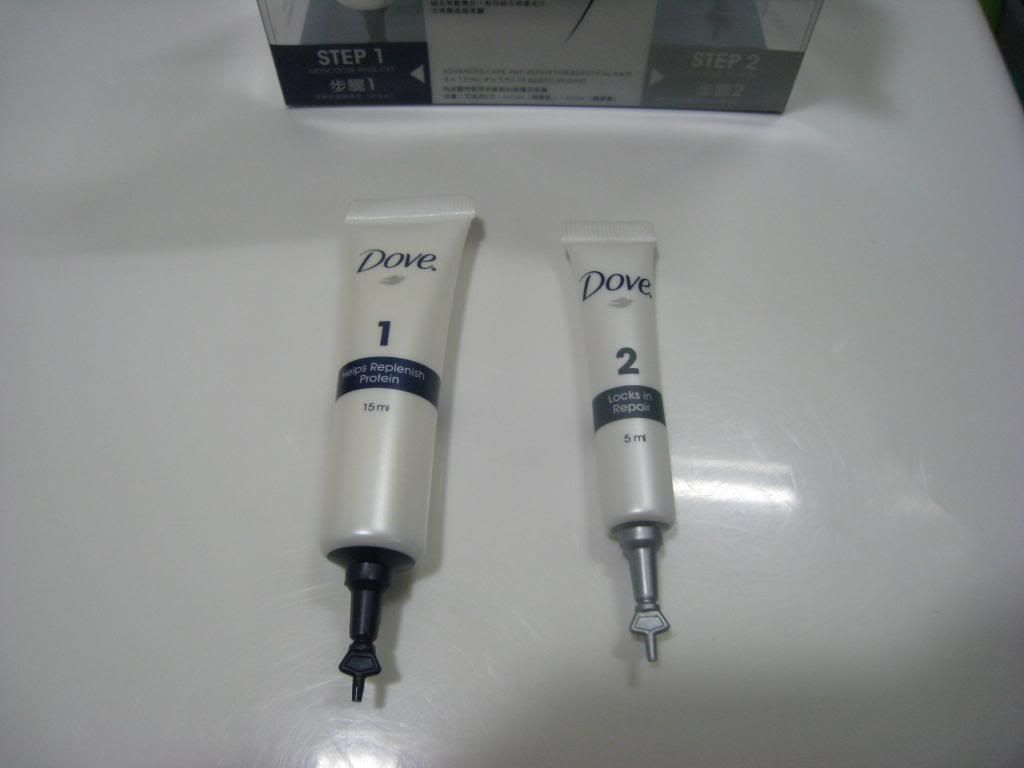 Contents:
Monodose Rinse-Off: 15ml x4
No Need To Rinse: 5ml x4
Price: HK$59.90
Local of Purchase: Mannings
Dove Intensive Repair 2-Step Treatment strikingly rescue very damage hair to rejuvenate its softness. It is an advanced care and repair for hair to help replenishing protein and locking in repair for soft beautiful hair


Step 1 Monodose Rinse-Off

With Fiber-Actives, it Penetrates into hair core to help replenish protein.

Usage: Use after shampoo and conditioner. Twist nozzle tip and squeeze on hand. Massage on hair, avoiding hair root. Leave on for 3 minutes. Rinse off and dry hair with towel.


Step 2 No Need To Rinse

With Dove Repair-Lock, it locks in repair, leaving hair transformed and soft to touch. No need to rinse after use. Non-greasy.

Usage: Use after Step 1. Twist nozzle tip. Squeeze a little on hand, use more for longer and thicker hair. Apply on towel-dried hair avoiding hair roots. Don't rinse and style as usual. To save leftover, turn nozzle upside down, push into tube and leave the solution for use next time.
My Opinion:
I've always been a huge fan of Dove's hair care product and they've never dissapointed me, but I'm sad that the rule has been broken, because I've seriously hated this poduct, especially the second step leave in conditioner which left my hair super greasy no matter how little product I use.