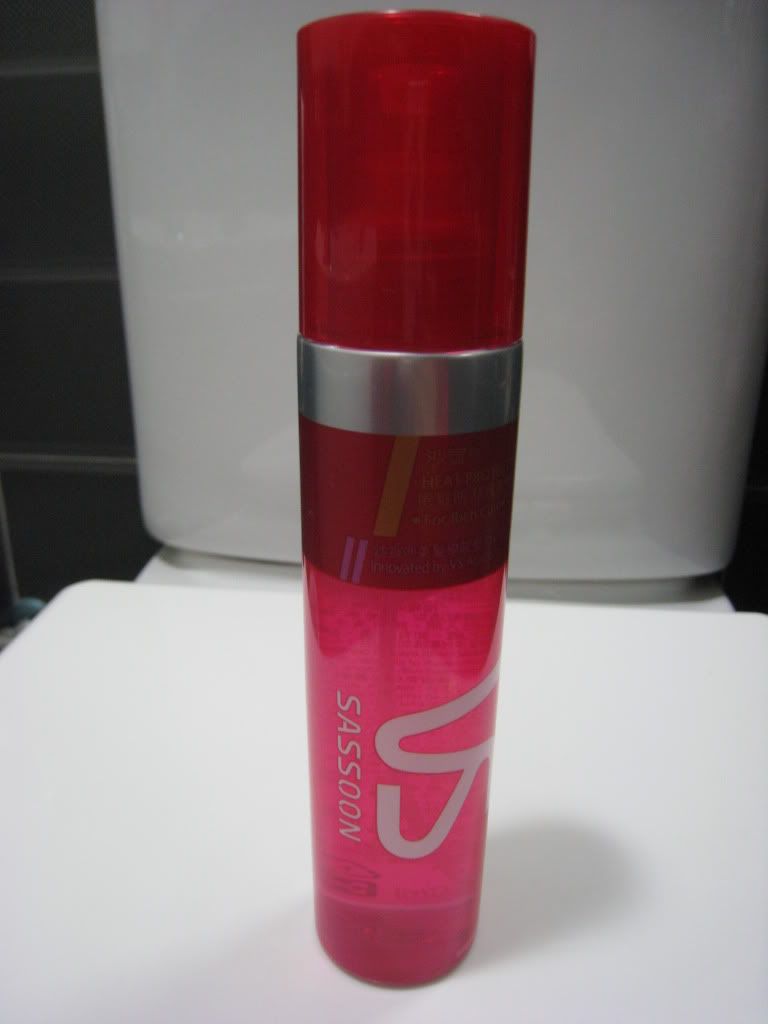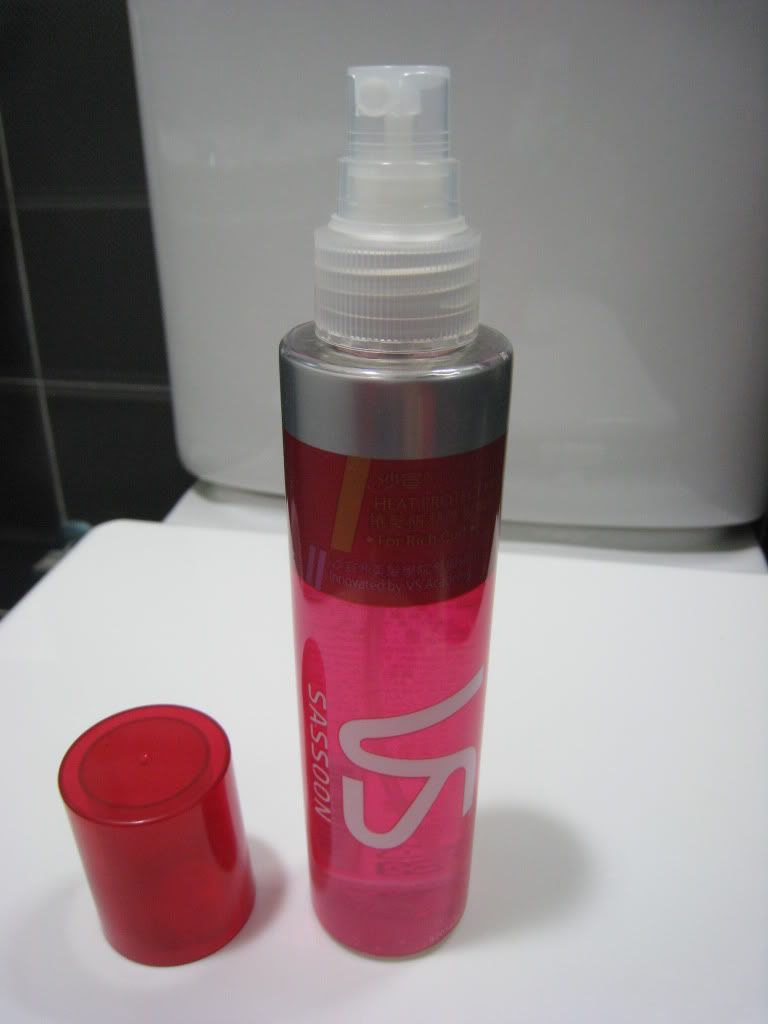 Contents: 150ml
Price: HK$59.9
Local of Purchase: Mannings
Ingredients: Water, Alcohol, Glycerine, Butylene Glycol, PEG-40 Hydrogenated Castor Oil, Maltitol, PRG-60 Hydrogenated Castor Oil, Phenoxyethanol, PEG-100 Hydrogenated Castor Oil, VP/Methacrylamide/Vinylimidazole Copolymer, Methylparaben, Ethylhexyl Hydroxystearate, Polyquaternium-49, Disodium EDTA, Polyquaternium-55, Polysorbate 20, PPG-10 Methyl Glucose Ether, Fragrance, PEG-8, Beewax, Hydrolized Silk PG-Propylmethylsilanediol
My Opinion:
I've tried googling about this product, but nothing came up in English, and I'm suspecting these are Asia exclusive items. Anyway I've needed a heat protectant and couldn't find
TRESemme Heat Tamer Protective Spray
(has it been discontinued?), the only heat protectant available at the store was vidal sassoon.
The VS heat protectant comes in 2 formulas one for straightening and one for curling. I got both but haven't tried the straightening one yet.
I was actually expecting all heat protectants to be the same, but I found that the VS heat protectants to be very different from Tresemme. Apart from smelling better and having a better pump, it really does hold the curls longer.
I think this is a really good heat protectant, but as usual there's a down side, after using VS I have to wash my hair before bed, I've tried sleeping on it and my hair was super greasy the next morning.