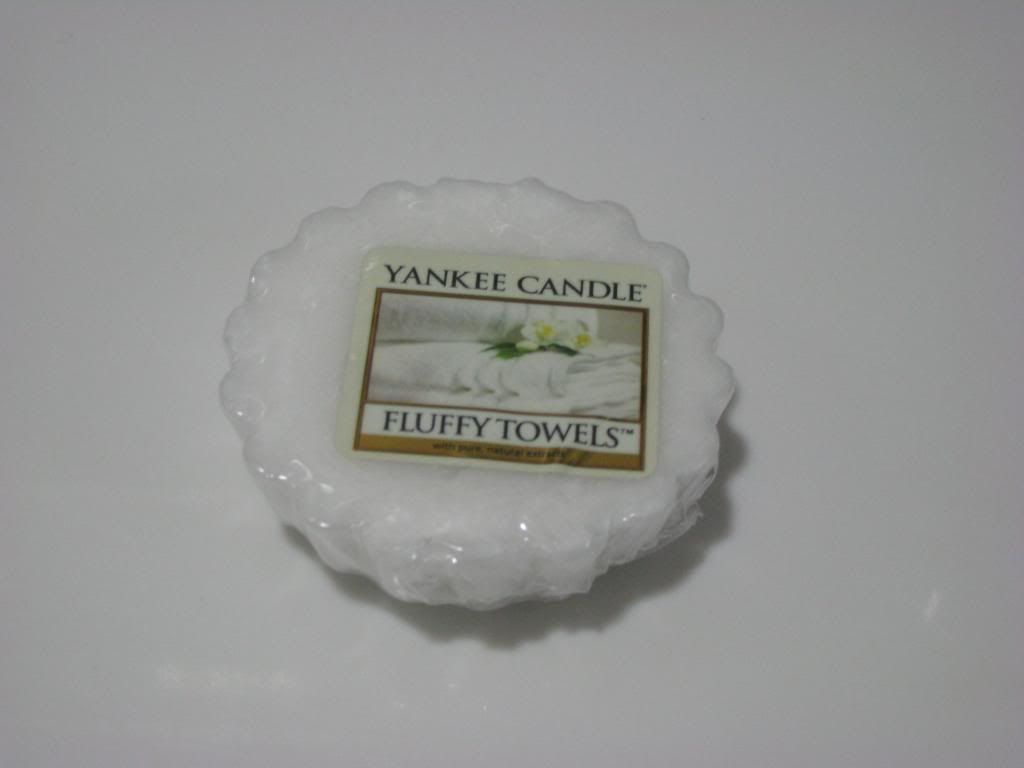 Scent: Fluffy Towels
Price: US$1.99 (got this during discount for US$1.00)
Up to 8 hours of fragrance
About This Fragrance
The fresh scent of clean towels warm from the dryer with notes of lemon, apple, lavender and lily. About Tarts® wax melts
Simply place in a Tarts® wax melts warmer (never add water) and light an unscented tea light below, or use one of our electric warmers. As the wax melts, the fragrance is released. Mix and match scents to create your own personal aroma blends.
My Opinion:
I've recently been obsessed with tarts wax, and if you are not familiar with tarts, they are basically scented candles without the wick, these tarts are placed into a tart warmer where they are melted and the scent is released.
I've been in love with the scent fluffy towel, and it reminds me of clean laundry.