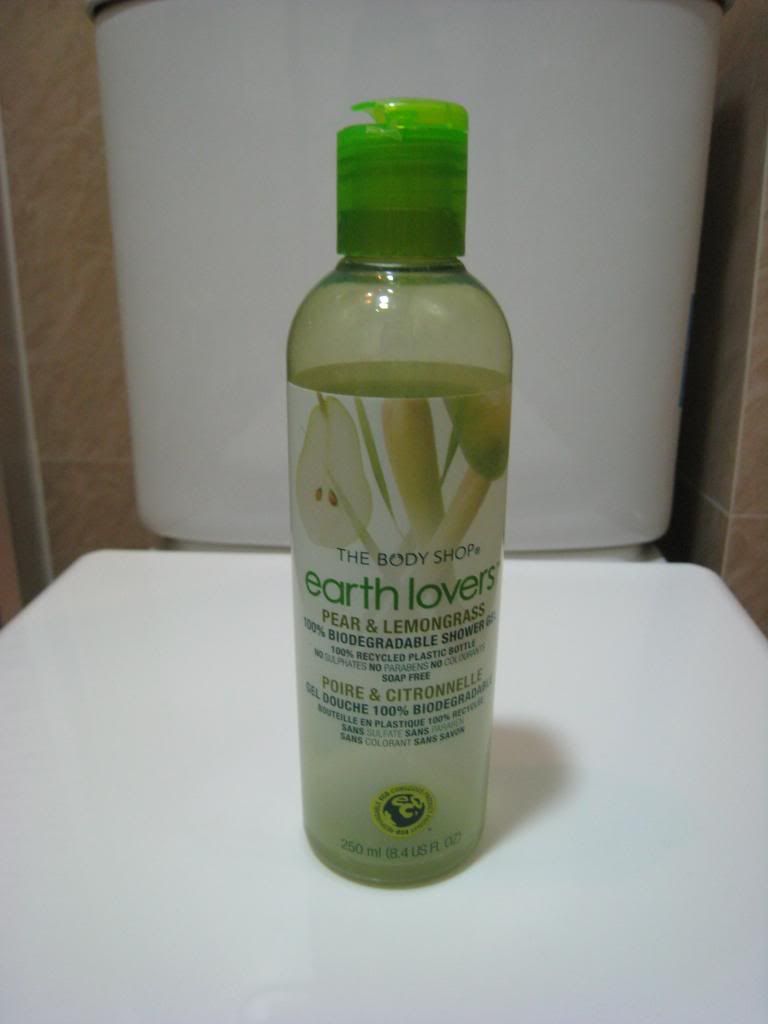 Contents: 8.4 fl oz
This 100% biodegradable shower gel is sulphate, paraben and colourant-free. Contains real pear and lemongrass extracts.
Soap-free
No sulphates, parabens or colourants
Pear and lemongrass scent
Ingredients: Aqua (Solvent/Diluent), Sodium Lauroyl Methyl Isethionate (Surfactant - Cleansing Agent), Cocamidopropyl Betaine (Surfactant), Sodium Chloride (Viscosity Modifier), Glycerin (Humectant), Polyglyceryl-4 Caprate (Skin-Conditioning Agent), Parfum (Fragrance), Sodium Benzoate (Preservative), Citric Acid (pH Adjuster), Sucrose Laurate (Skin-Conditioning Agent), Trisodium Ethylenediamine Disuccinate (Chelating Agent), Zinc Laurate (Anticaking Agent), Linalool (Fragrance Ingredient), Salicylic Acid (Preservative/Hair Conditioner), Aloe Barbadensis Leaf Juice (Skin Conditioning Agent), Helianthus Annuus Seed Oil (Emollient), Pyrus Communis Fruit Extract (Skin-Conditioning Agent), Sodium Hydroxide (pH Adjuster), Carica Papaya Fruit Extract (Skin-Conditioning Agent), Cymbopogon Schoenanthus Extract (Skin-Conditioning Agent), Panax Ginseng Root Extract (Natural Additive).




My Opinion:
I've previously tried this shower gel in the scent
Apricot and Basil
and I have hated it, I had to get my family to finish it off.
But since I got this during a promotion, and have purchased 3 different scents of shower gels from the Earth Lovers series, I've still got 2 bottles to go over.
The Pear and Lemongrass scent wasn't as bad as the Apricot and Basil, there was still a hint of plastic scent in this shower gel, but it was bearable.
I can't wait to finish the last bottle and I'll definetly not repurchase the earth lovers shower gels.