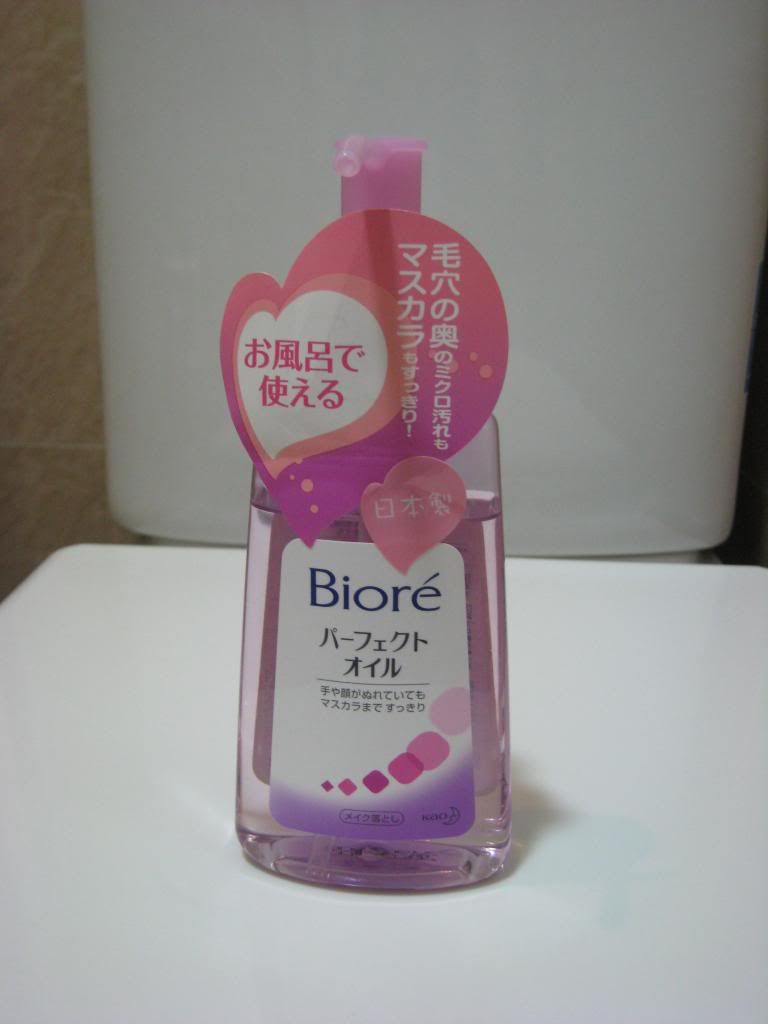 Contents: 150ml
Price: HK$69.90
Local of Purchase: Mannings
According to
Kao's webpage
:
Biore Cleansing Oil effectively dissolves and removes stubborn makeup, including waterproof mascara, while lifting away dirt and impurities. Unlike other cleansing oils, it leaves no greasy film on your face and maintains the skin's natural moisture balance. It does not emulsify upon contact with water, thus maintaining its optimal cleansing performance at all times. Just apply with dry or wet hands and rinse off with water for that clean and fresh feeling!
My Opinion:
I think this is a decent cleansing oil that removes most of my makeup (not waterproof), and I love that it smells like apple.
This product feels lighter than the Shu Uemura cleansing oil (something that I didn't like), and it doesn't leave my skin greasy after wash, my only complain is that it doesn't really emulsify.