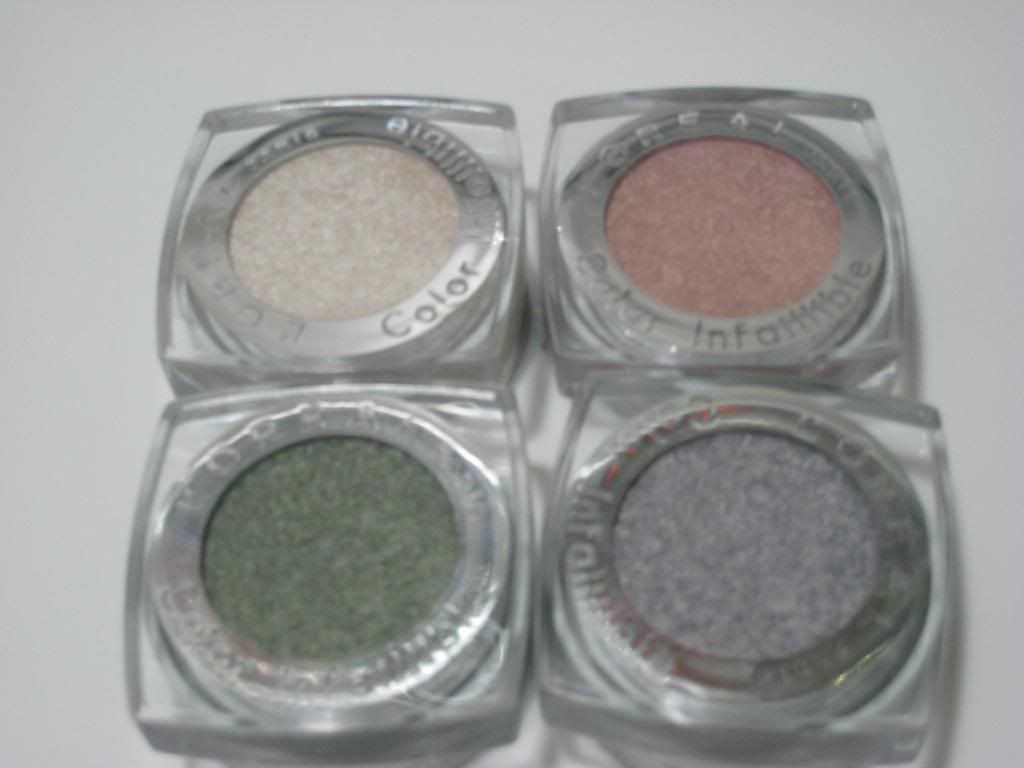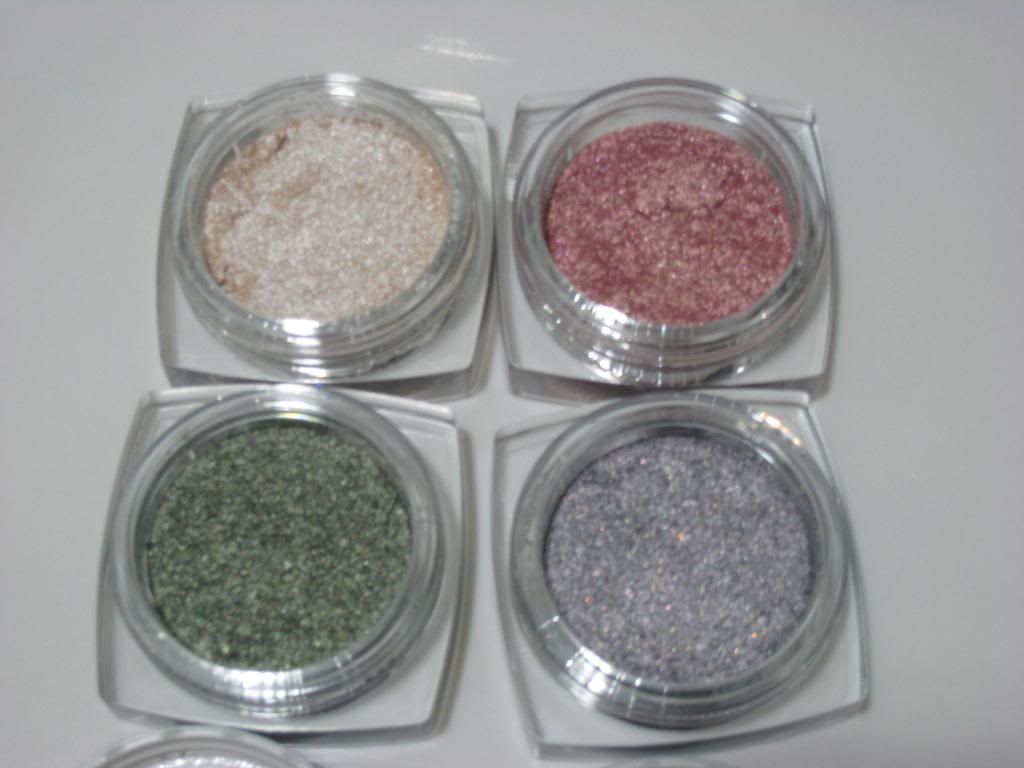 Top Row: 001 Time Resist White and 004 Forever Pink
Bottom Row: 009 Permanent Kaki and 015 FlashBack Silver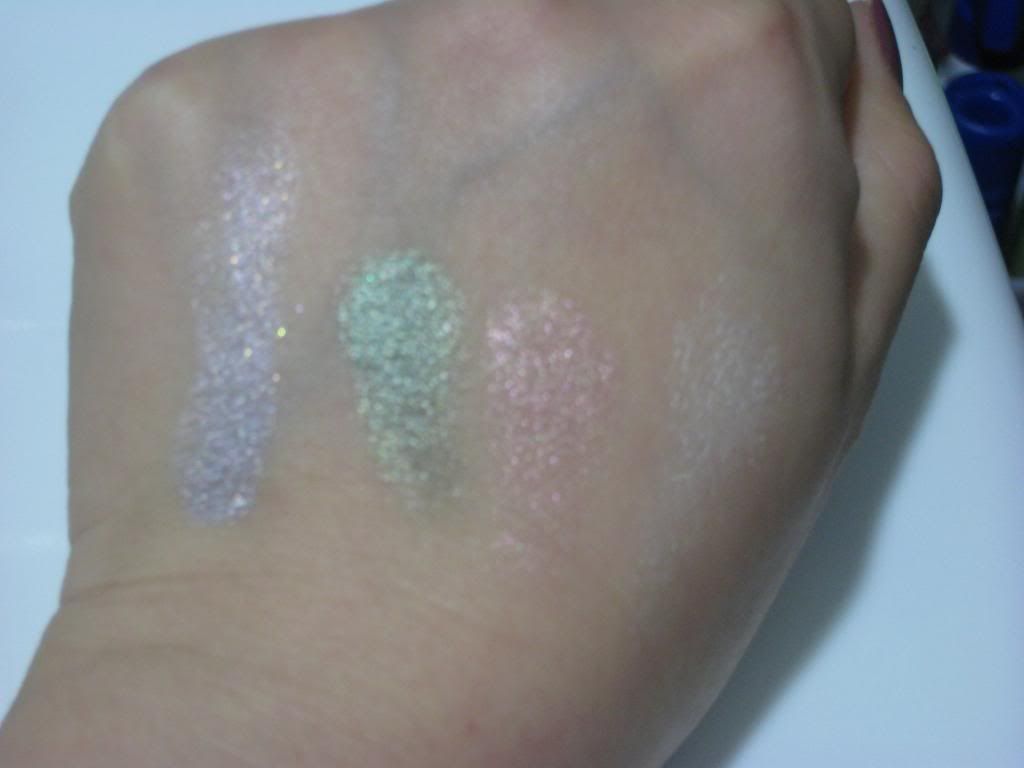 From left to right:
001 Time Resist White, 009 Permanent Kaki, 004 Forever Pink, 015 FlashBack Silver
Contents: 3.5g @
Price: HK$62 - HK$89
Local of Purchase: Sasa and Watsons
I got these shadows because I keep on hearing people comparing them to the Armani Eyes to Kill, which is something that I've really enjoyed using, especially when I'm in a rush (which is basically everyday).
Honestly I don't think they are comparable, the Eyes to Kill is a blend of several colors, even on it's own you will notice different shades under different lighting, while the color infallible is just a flat shade, basically what you see in the pan is what you get.
Don't get me wrong, the Color Infallible are actually very pigmented and I do like it (especially permanent kaki), but they are just different from Eyes to Kill.