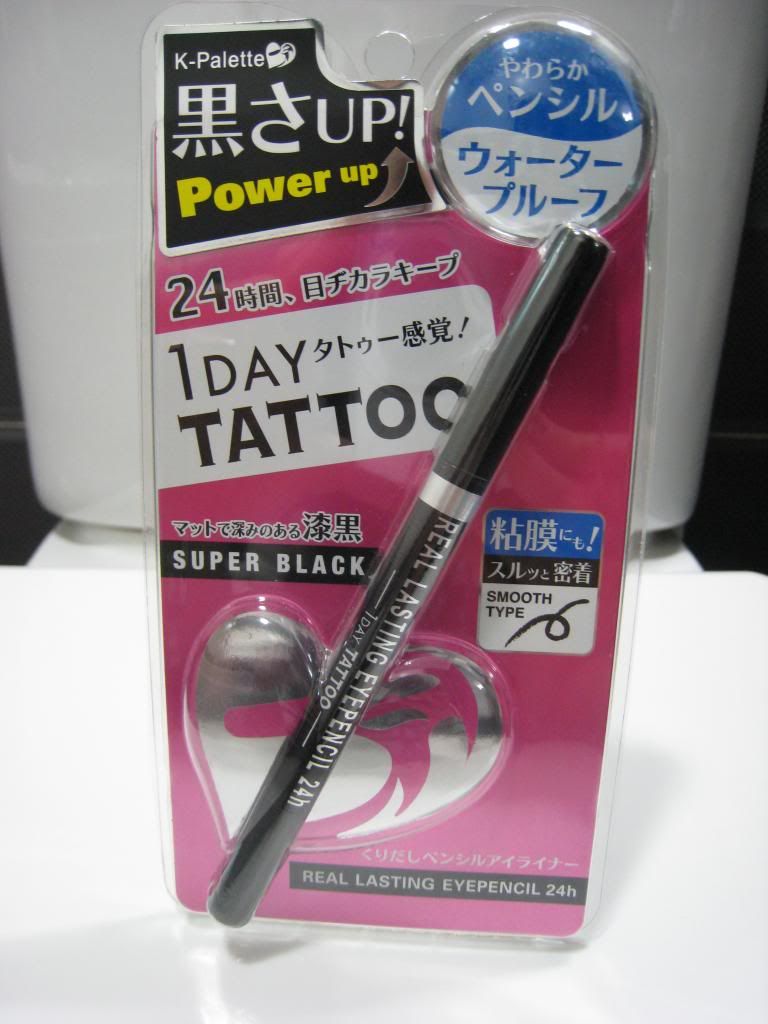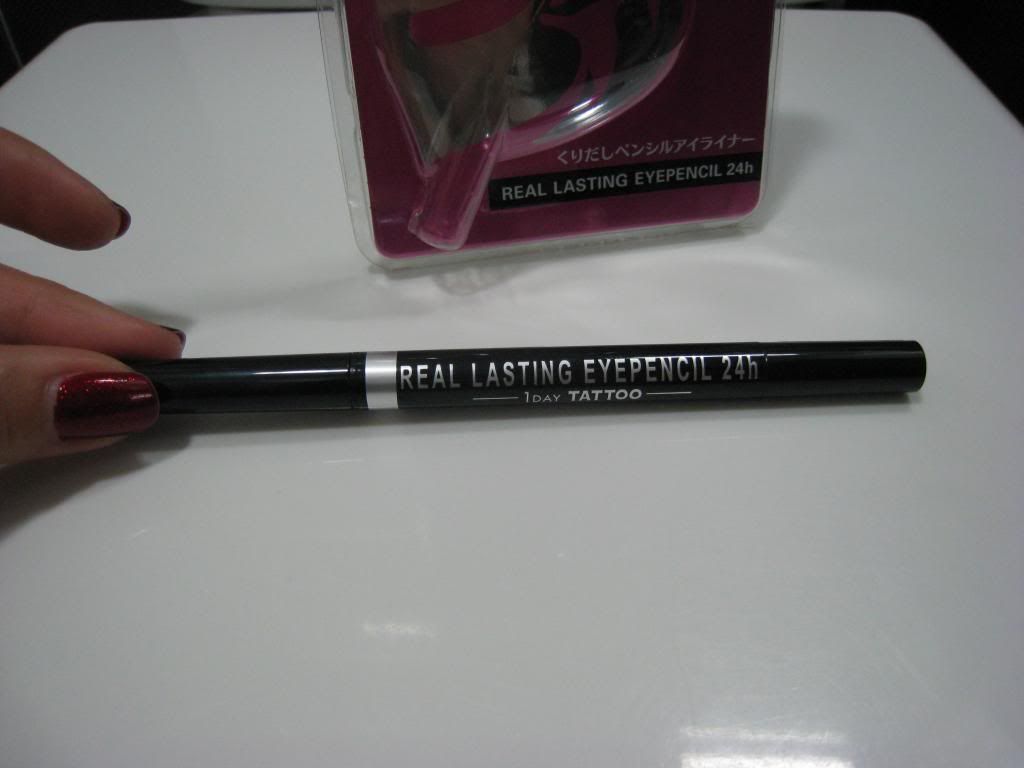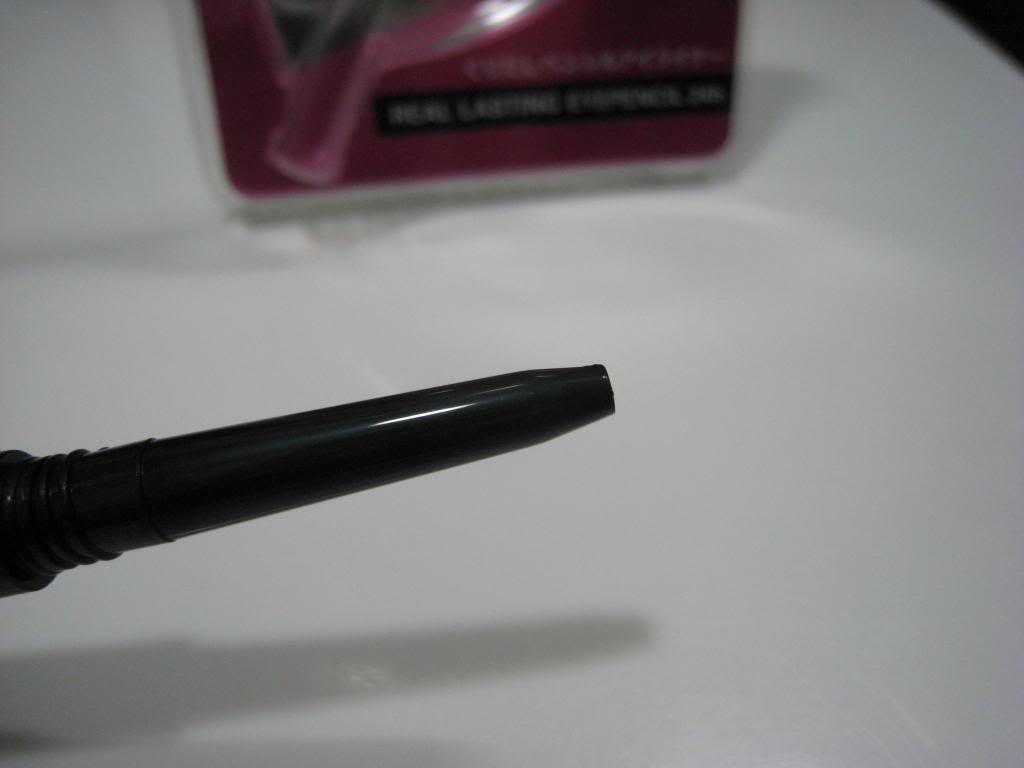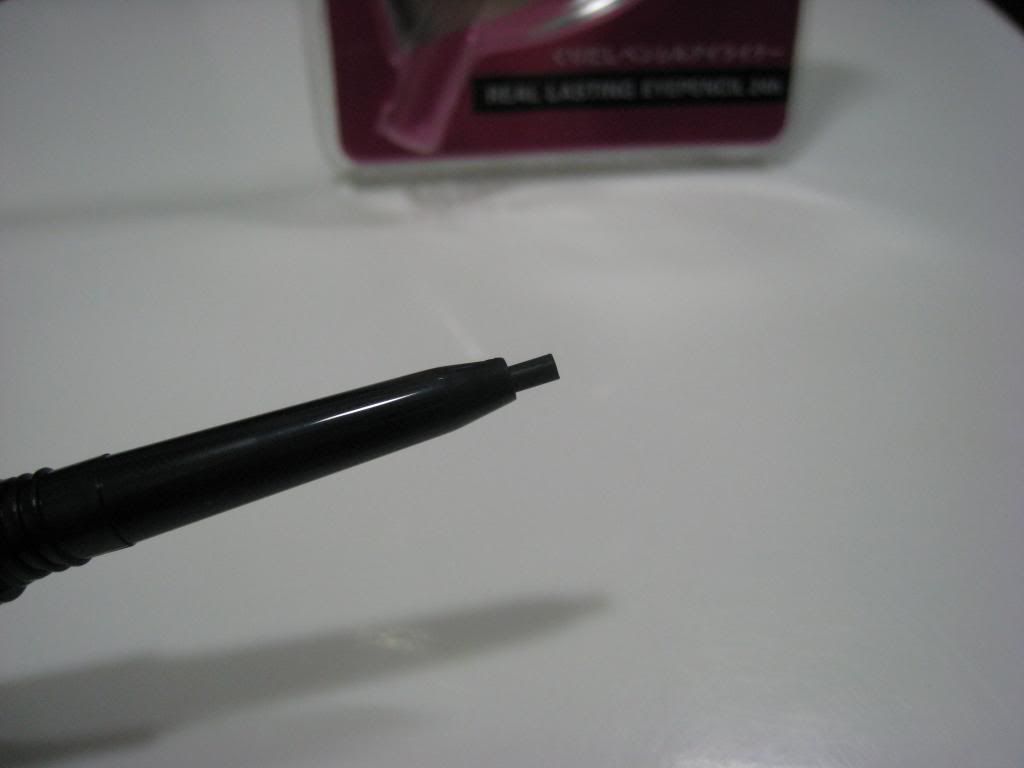 Contents: 0.15g
Shade: 01 Super Black
Price: HK$118
Ingredients: Cyclopentasiloxane, trimethylsiloxysilicate fatty acids (C18-36) glycol, polyethylene, stearyl (acrylates / acrylic / dimethicone) methacrylic acid copolymer, diisostearyl malate (stearoxytrimethylsilane methicone / dimethicone) copolymer, Na hyaluronic acid, soluble collagen, swertia extract, silica, BG, BHT, phenoxyethanol, citric acid, methylparaben, Na citrate, water, (+ / -)-iron oxide, mica, iron blue, talc, methicone
My Opinion:

I've needed a pencil liner that won't run/smudge for my waterline, because apart from gel liner nothing seems to work, but I WANT A PENCIL!

I've seen this in SASA and it says 1 Day Tattoo, and I though ok that's what I need, and after using it once I've concluded that it was money down the drain, it ran within an hour and it wasn't attractive.

Although this liner is very pigmented, it was very hard, not smooth, and I had to drag it on my lid, something that I don't like.