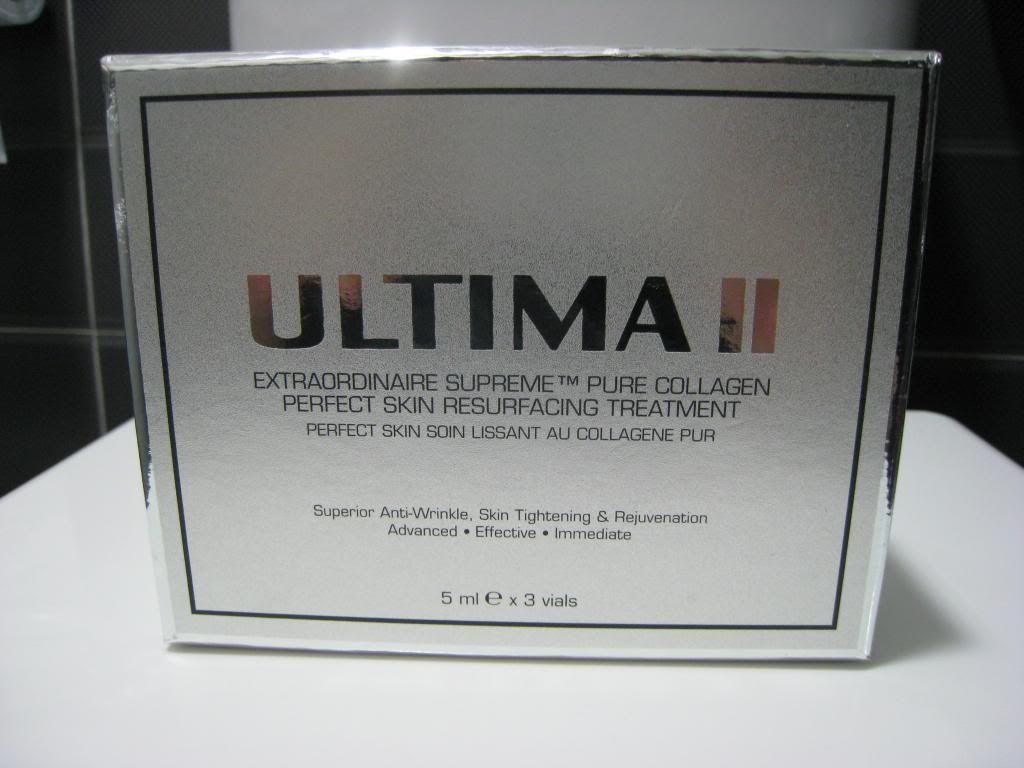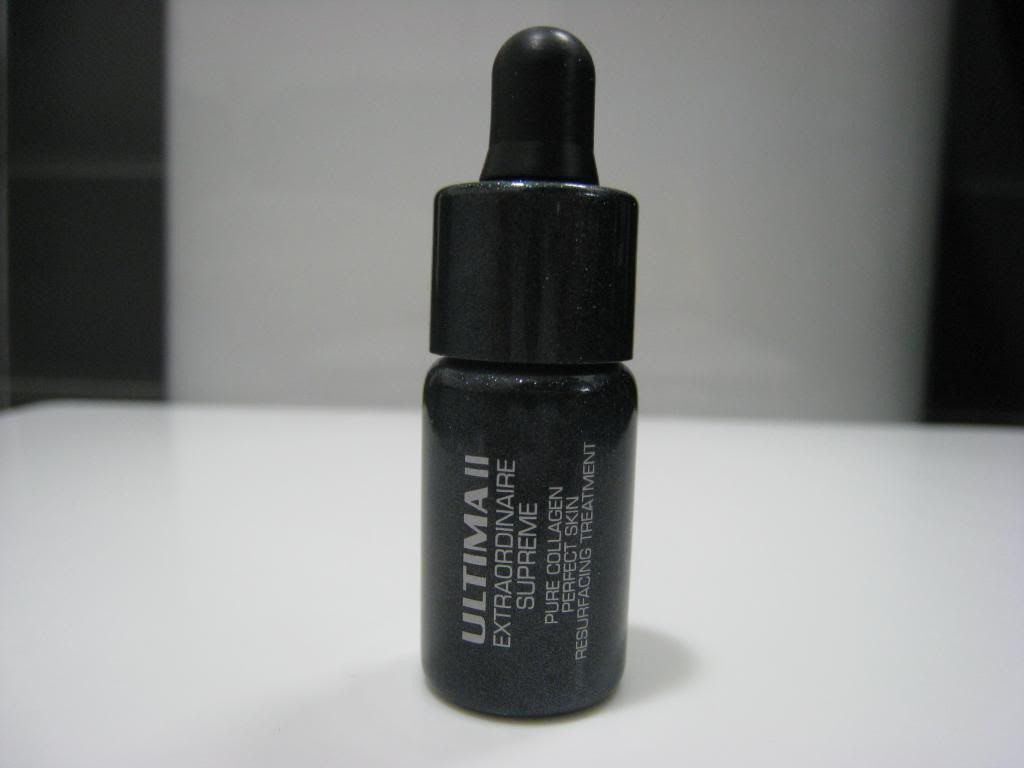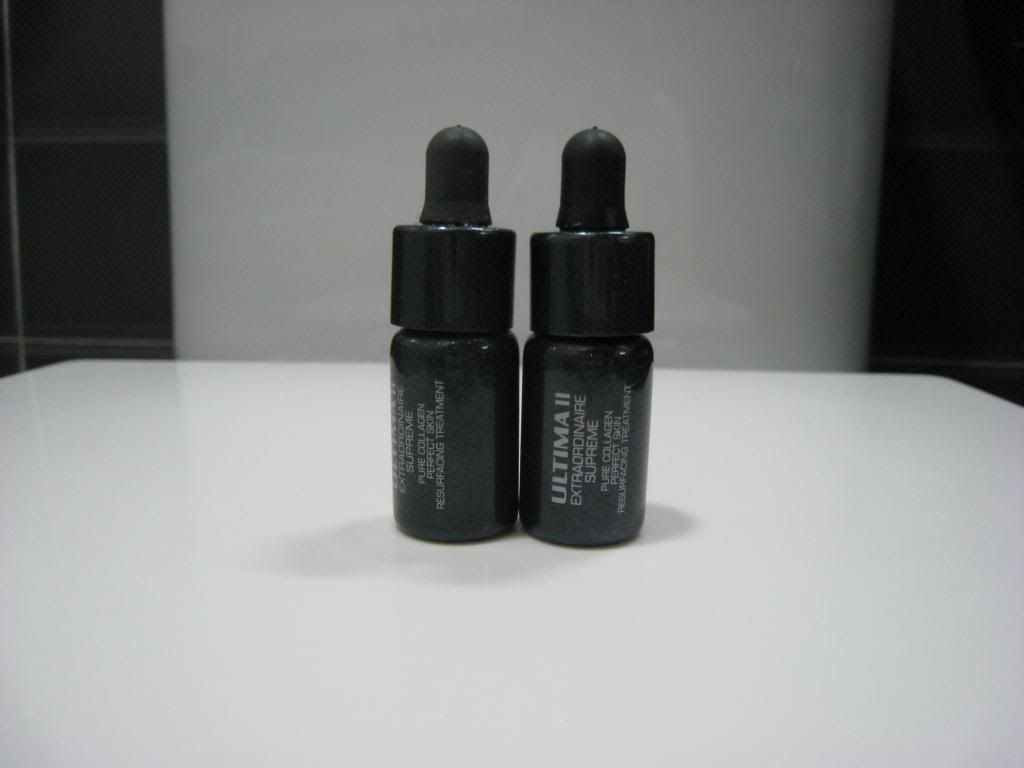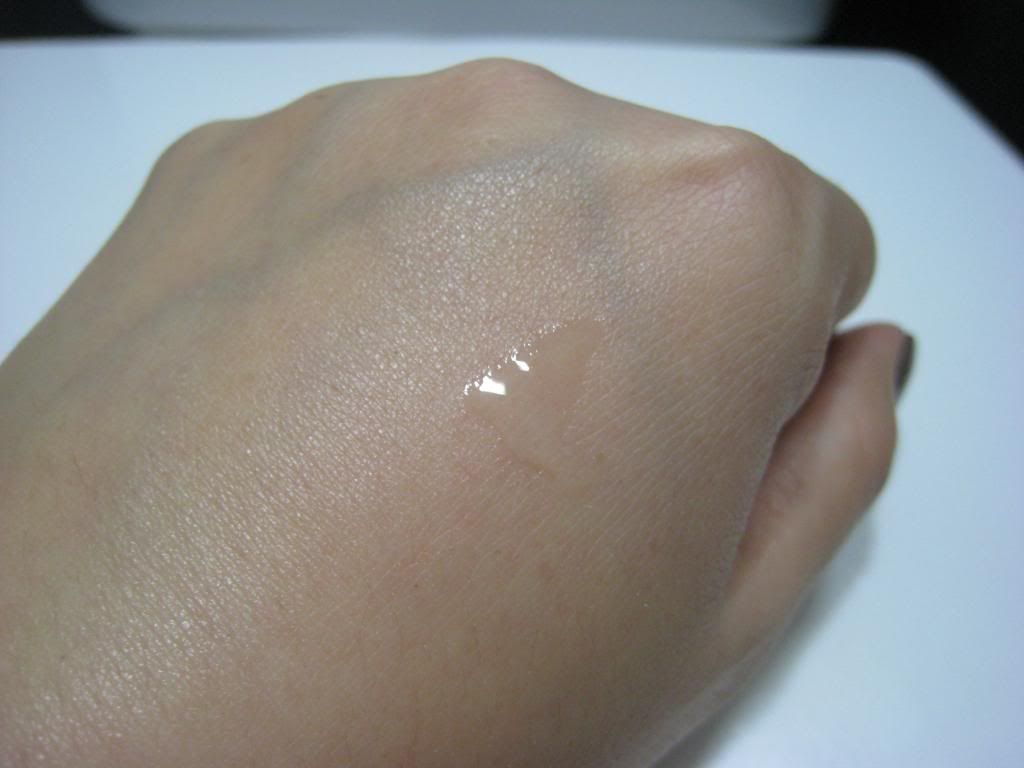 Price: HK$3,504
Contents: 6 bottles sets +3 black bottles free+ 1 gold bottle free
Ultima II doesn't have a webpage, so this review is only my personal opinion on the product.
Before I start reviewing this product, I think we all should be aware that collagen is a molecule that is too big to penetrate into the skin, in other words, as a topical treatment it doesn't penetrate deep enough into your skin to have any effect.
If collagen doesn't work than why did I get this product? The answer is simple, I've only started researching after getting this product (dumb, I know).
Anyway, I've already finish 3 bottles (a bottle will last you for about a week), and surprisingly I did like how it felt on my skin. This is a very light serum that absorbs instantly and it left my skin smooth and hydrated.
Although I did like the feel of this product I don't think I'll be repurchasing, because for what it does I do consider it very expensive.