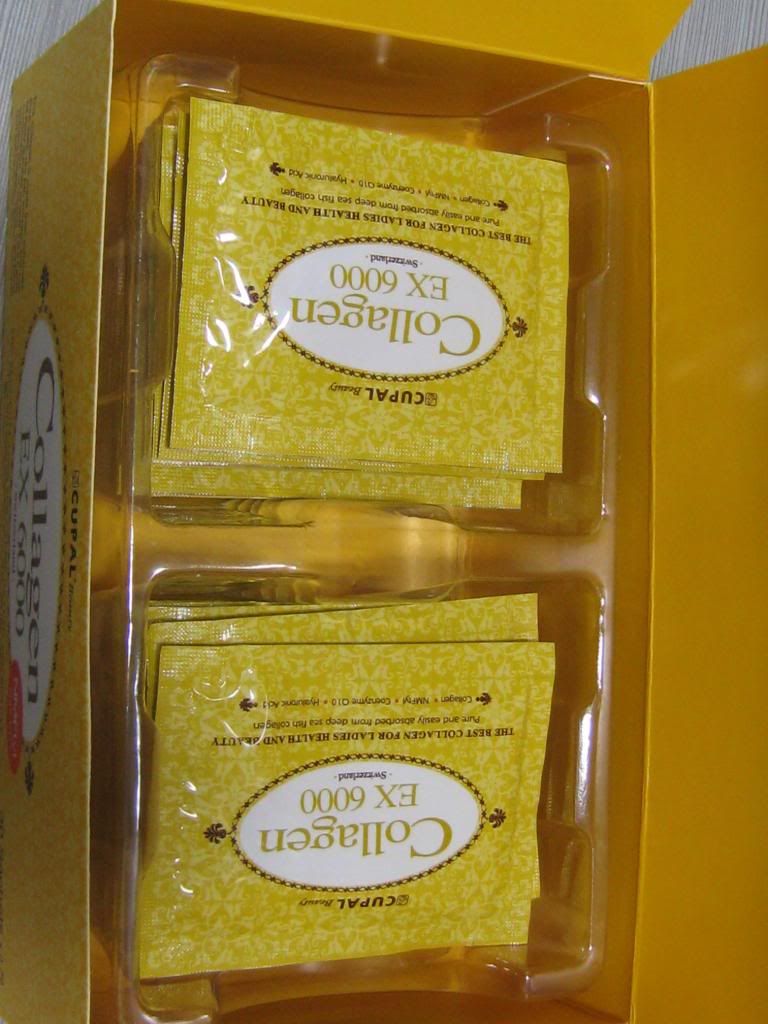 Price: HK$500.00 for 3 boxes
Contents: 30 packets/ box
Local of Purchase: Watsons
I've been clearing my cabinet and found 2 boxes of these collagen, and since they will be expiring soon, I've been taking 2 packets daily and already finish one box.
I most probably won't be repurchasing because I didn't like the flavour, on it's own it tasted a bit fruity, but if you mix it with other drinks it tasted weird. I've tried mixing it with juice and coffee, even water, but it all tasted weird.
I've already finished one box, but did not notice any improvement on my skin, however, I found my skin to be really bumpy (clogged pores???), but I'm not sure if is because of this product. I'll still finish my other box, and if I do notice any improvements, I'll keep you updated.