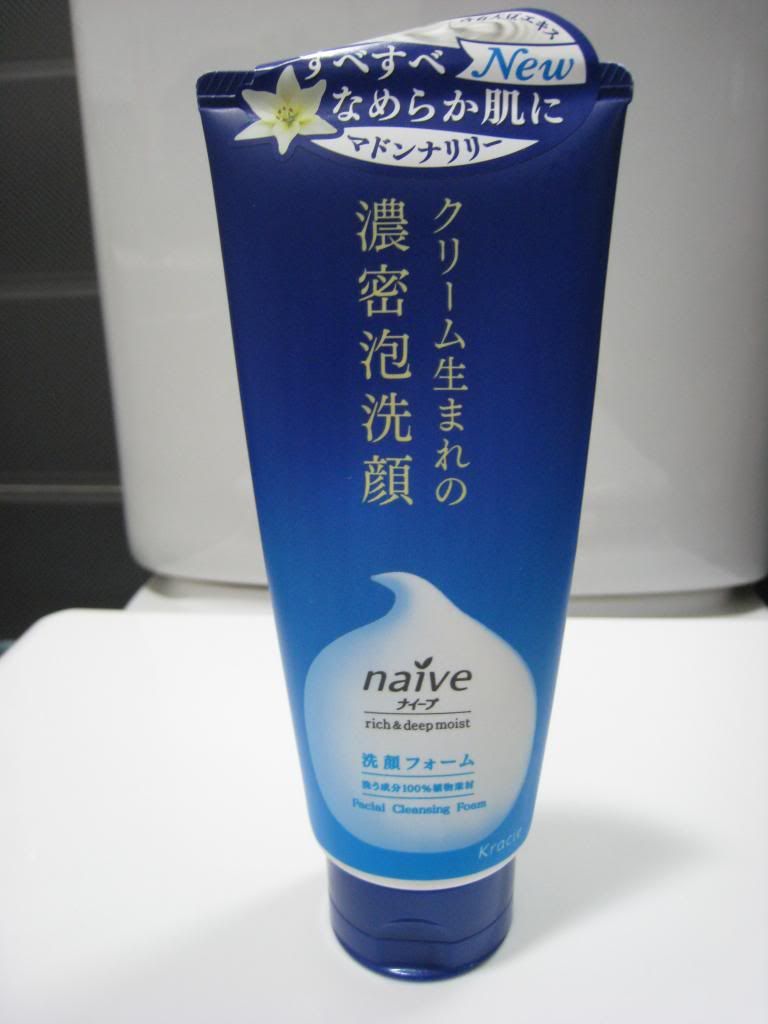 Contents: 100g
Price: HK$38.00
Local of Purchase: Sasa
According to Sasa's webpage:

Kracie Facial Cleansing Foam (Lily) is a 2-in-1 makeup cleanser and facial wash removes makeup, grease, and pore cloggers without stripping off moisture, leaving your skin soft and elastic.


Protects moisturizing Amino Acid on your skin. Contains firming tea leaf extract. It Also contains grease absorbing ingredient called Kaolin. 100% botanical soap ingredients.
Quickly removes makeups. Macademian nuts oil as a natural cleansing ingredient. Moisturizes skin with natural Amino Acids like Glycosyltrehalose and Acetylglucosamine. It contains moisturizing ingredients like peach leaf extract and peach juice. Paraben free, mineral oil free, and alcohol free.
Removes makeups and grease from skin, leaving skin moist and soft.
Elastic lather protects moisturising Amino Acid while cleansing makeups and dirt quickly. No double facial washing necessary.
how to use it
1.Squeeze an appropriate amount to palm.
2.Add water to work up a lather.
3.Gently massage onto face.
4.Rinse with water.
My Opinion:
This is a really concentrated cleansing foam, and you only need a tiny bit to cleanse your face.
I didn't really use this to remove my makeup, only to wash my face in the morning, and have been using it for over a month. I never had any problems until recently I've started to have an allergic reaction with this cleanser, I told my husband to finish it off but his face was all red after using it, so it went to the bin.