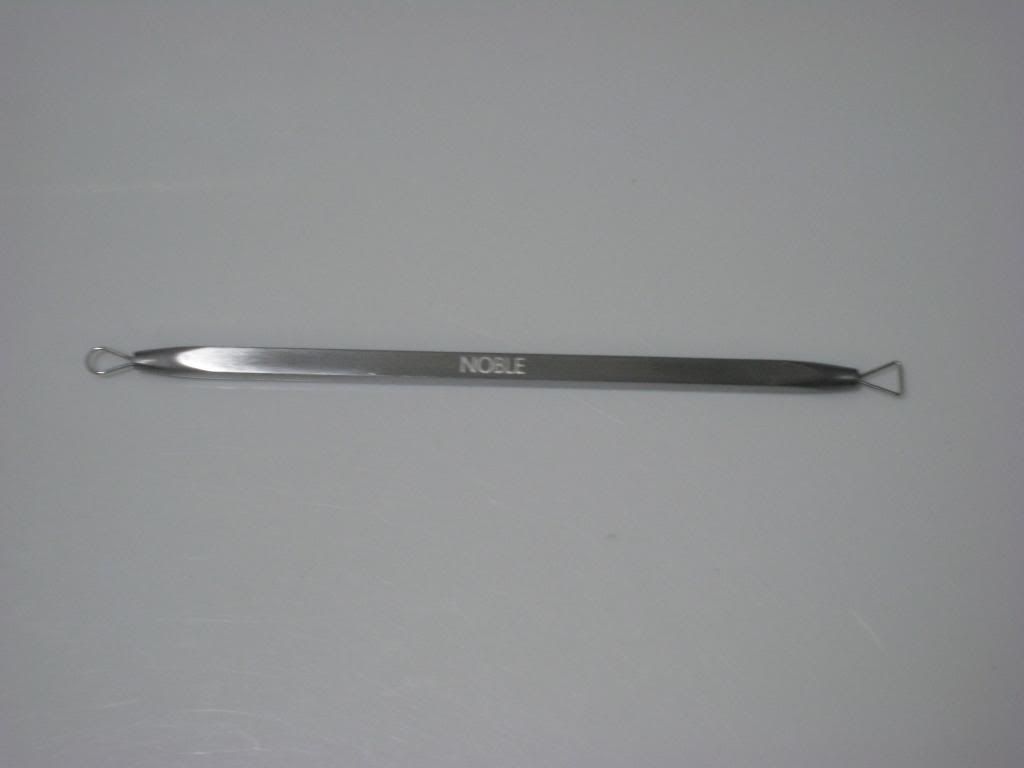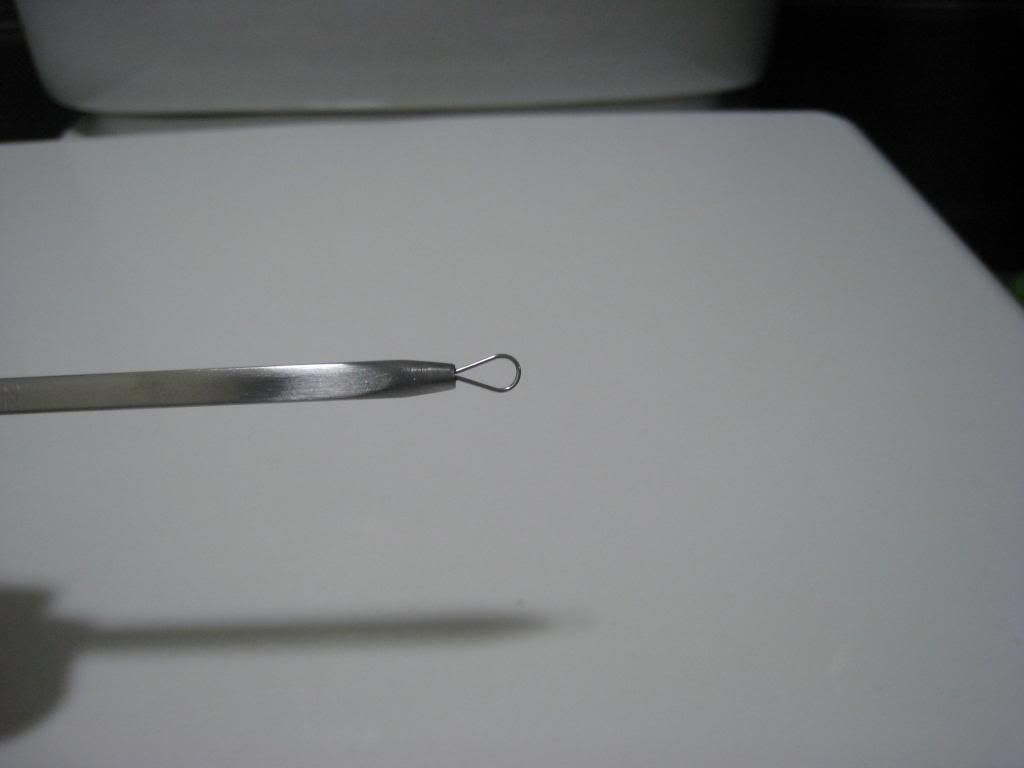 Price: HK$48.00
Local of Purchase: Sasa
According to
Noble's webpage
:
Benefits:
How to Use:
Press loop against the pore which has plug you can't ignore.
Then slide 1-2mm over the skin and remove plugs, impurities, and sebum.
< point >
Place a loop firmly at the angle of about 10-20 degrees to skin.
Triangle corner is suited to the care for pore each at pinpoint, and for the raised pores.
Use in the condition of opened pores such as after taking a bath or applying a steamed towel is more effective.
After use, cool down and condition the skin with skin lotion.
My Opinion:
I got this after watching
Ava Liu's youtube video
, and she highly recommends it. This gadget differs slightly from your traditional blackhead extractor where you have a needle on one side and a loop on the other.
The most intriguing part about this product is the triangle side of the extractor, it really does a great job in removing all the gunk or blackheads from a precise spot, but the loop side was really flimsy.