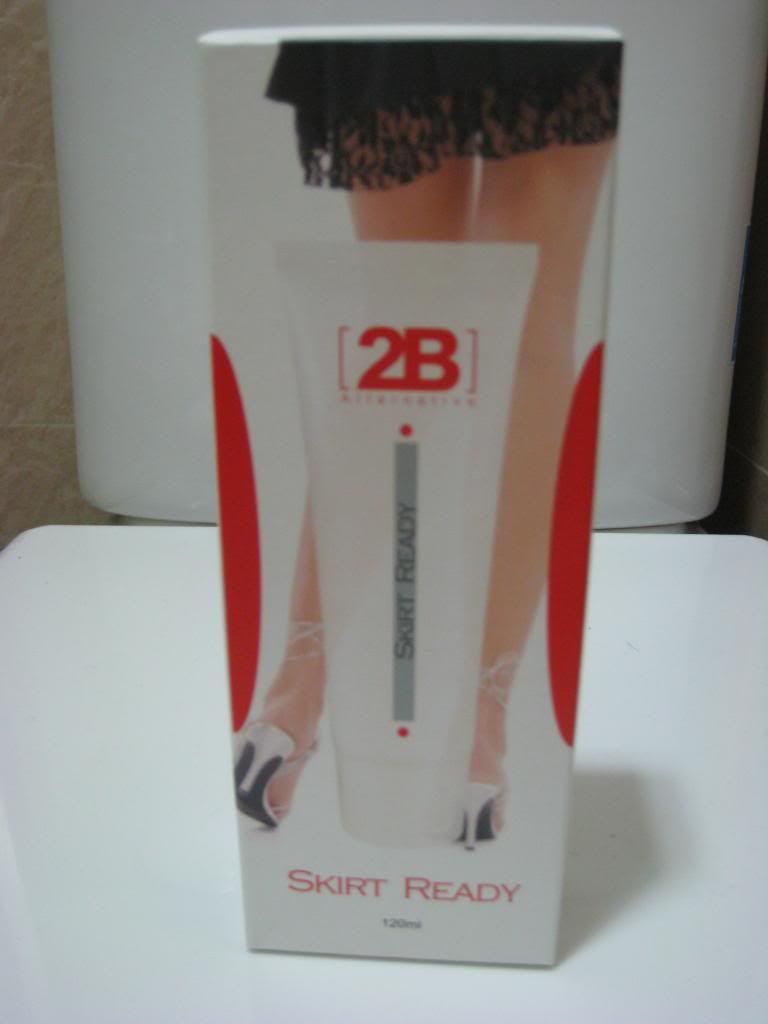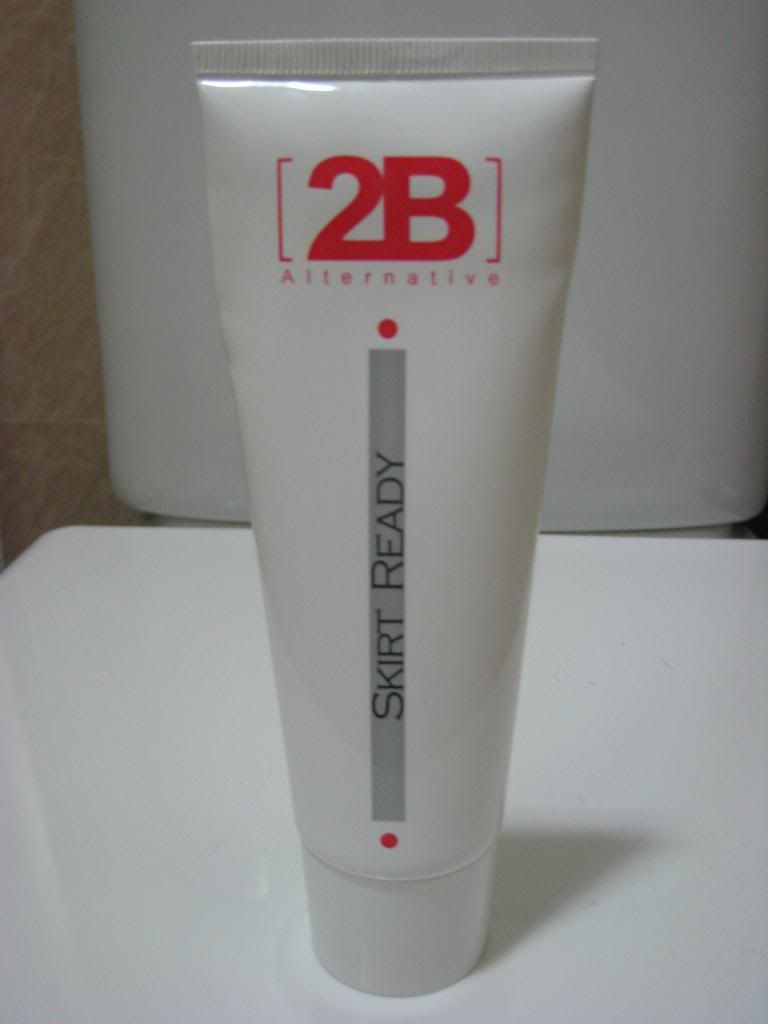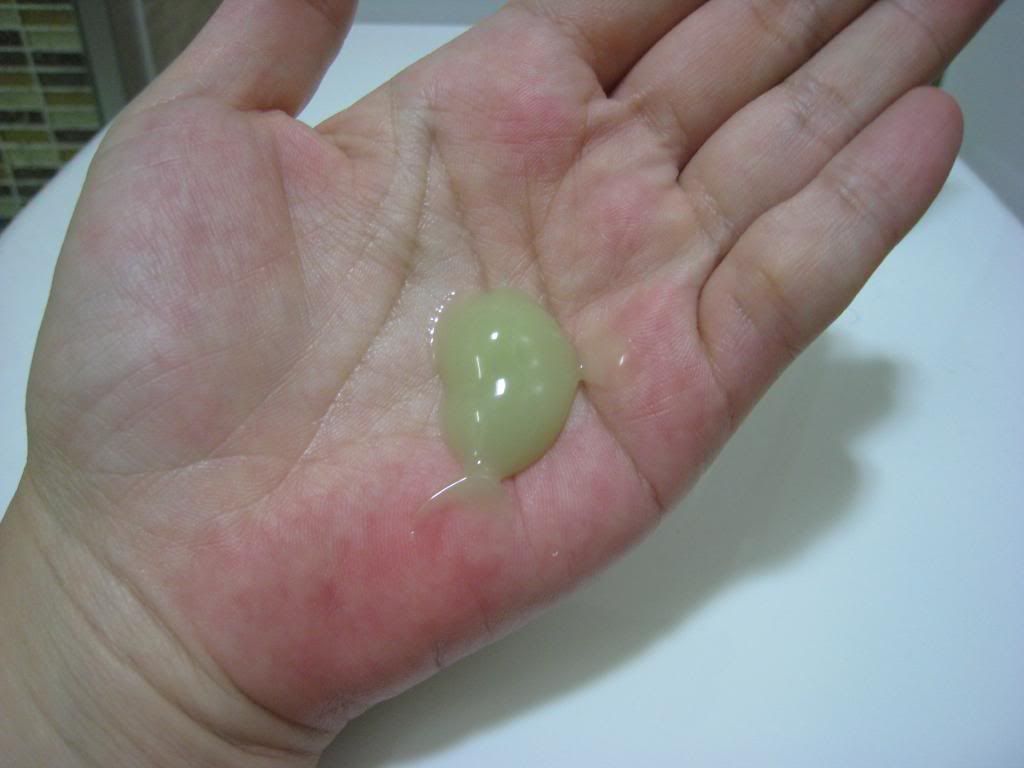 Contents: 120ml
Price: HK$178.00
Local of Purchase: Mannings


According to the package:

A complete leg treatment, from hip to ankle.
2B Skirt Ready has revolutionized its formula, adding ingredients that act as a professional approach to leg re-shaping. Normally, problems of legs are caused by given muscle tension, dropsy and bad blood circulation, so the solution for refining these problems is counted as unique magic balm of a complete treatment. From Hip to Ankle, 2B for complete leg improves the shape of body after 4-6 weeks application, targets both to Muscular and Dropsy Leg Types. Keep you a pair of fresh and radiant legs.

A Strong Target to Muscular Leg
By using a brand new French ingredient Acetyl Hexapeptide-3, which simulates the block of the signal transduction of muscle, further helps the whole legs to get rid of excess water. The adipose tissue can then be activated, which slims your legs and unleashes your true chamr.

New Benchmark in Leg Smoothen. Keep Leg Hair-Off.
Just a strawberry drop of 2B Skirt Ready helps to nourish and hydrate your leg skin for 24 hours, and provides with necessary soothing active ingredients. Your legs are supple, smooth, and then whitened. Incredibly on its establishment, its new unique Leg Hair-Off Formula has a special concern on weakens and even restraints your leg hair growth, which perfect your legs, and even perfect you for skirts. Yes, are your new Skirts Ready?

Ingredient: Aqua, Hyaluronic Acid; Guarana extract; Caffeine, Laminaria hyperborean, Acetyl hexapeptide-3, Sodium Polyacrylate; Propylene glycol; Trideceth-6, Carnitine; Whitch Hazal Extract; Ginseng extract; Sclerotium gum; Proline; DMDM hydantoin; Paraffinum liquidum; Menthol; Lavender Essence Oil; Saw palmetto extract; Cucurbita seed extract; Camellia sinensis leaf extract; Epilobium Roseum extract; Iodopropynl butycarbamate.

Usage:
Take one strawberry amount of 2B Skirt Ready, apply to where it is needed. Gently massage from Anke to Hop until fully absorbed by your skin. Recommended to use twice a day after shower (once in day time and night time accordingly)

My Opinion:

My thighs has always been my problem area, even when I was at my thinnest I was still conscious of my thighs, and as I'm growing older I've noticed those areas getting flabbier.

I've already finish my first tube last week, and after using this product for about a week I've already notice a difference, the skin around my thighs were definetly firmer and smoother. I didn't measure the size of my thighs because I don't think it has shrank at all, but I was very satisfy with the firmness and already got a second tube.