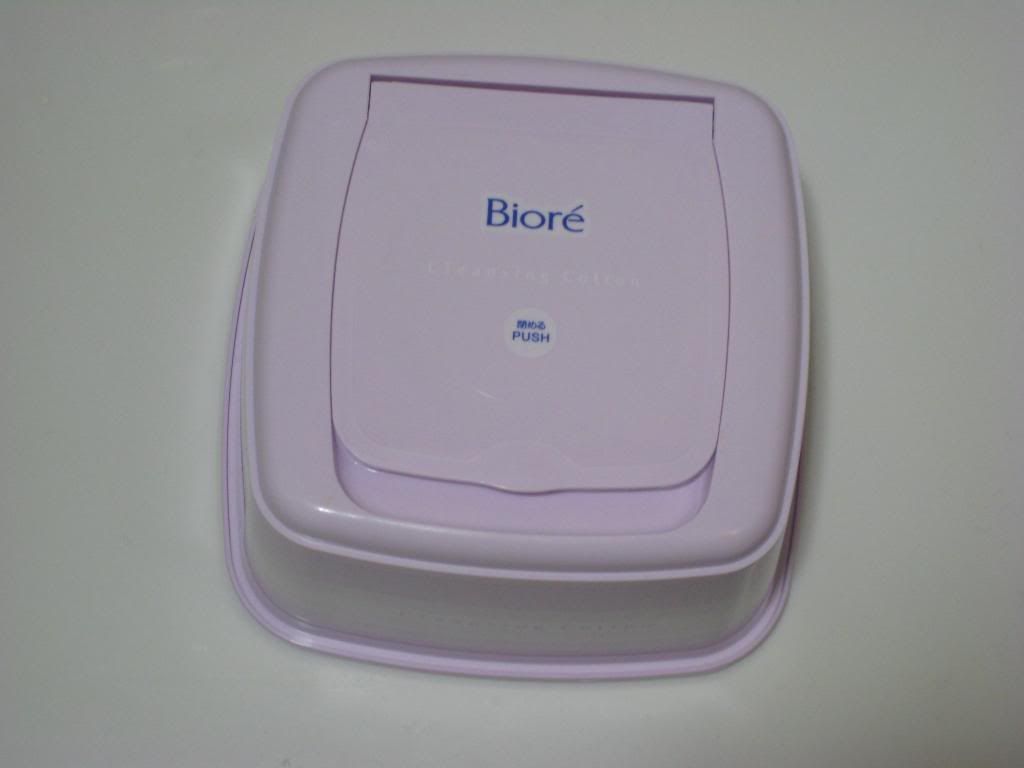 Contents: 46 sheets
Price: HK$59.90 (refills HK$49.90)
Local of Purchase: Mannings
According to
Biore's webpage
:
Gentle on your skin but tough on makeup, alcohol-free Biore Cleansing Oil Cotton Sheets removes all traces of makeup easily- even waterproof mascara! Cleansing oil does not remain on skin so there is no greasy, sticky feeling after use. Made of 100% natural cotton fibre and contains moisturising agents that makes skin feel soft, smooth and supple, not tight. Enjoy the convenience of quick and easy makeup removal anytime, anywhere with Biore Cleansing Oil Cotton Sheets.
My Opinion:
I've been using these makeup wipes to remove my makeup for the last few weeks and so far have been very satified, it removes all my makeup without the need to go over it with another cleanser (note that I don't use waterproof stuffs).
After removing my makeup I'll just rinse with water and I'm good to go, doesn't feel oily or greasy, my only complain would be the shape of the wipes, it has a long rectangular shape that makes it kind of weird to wipe with it, but that might be because I'm used to square wipes.