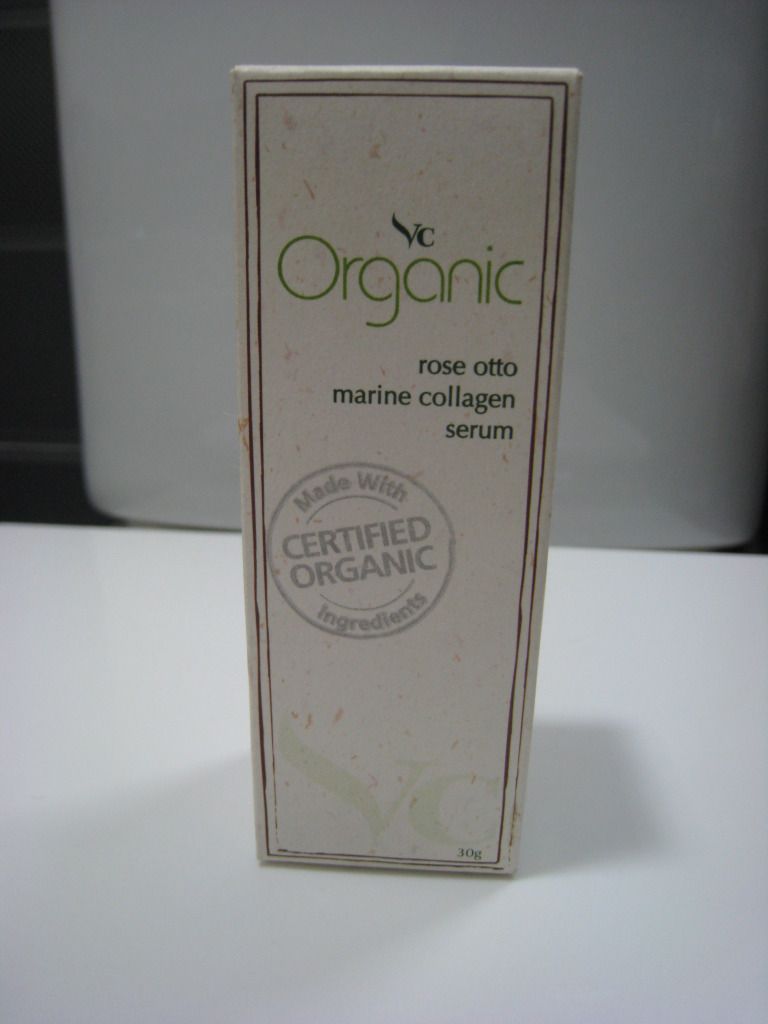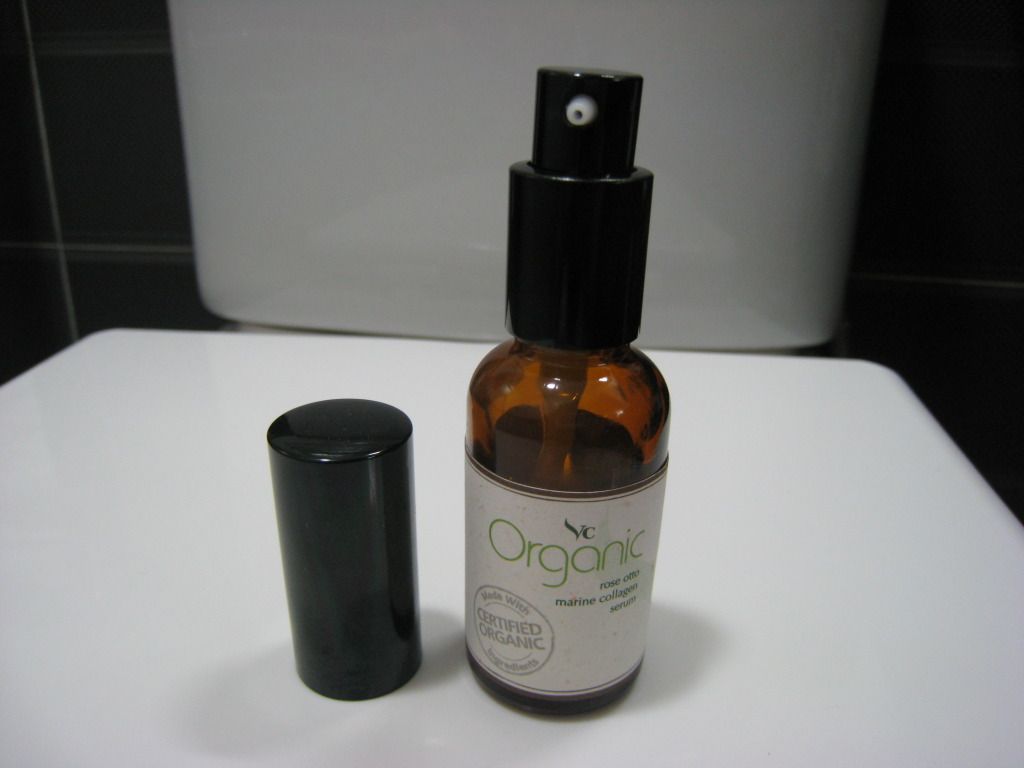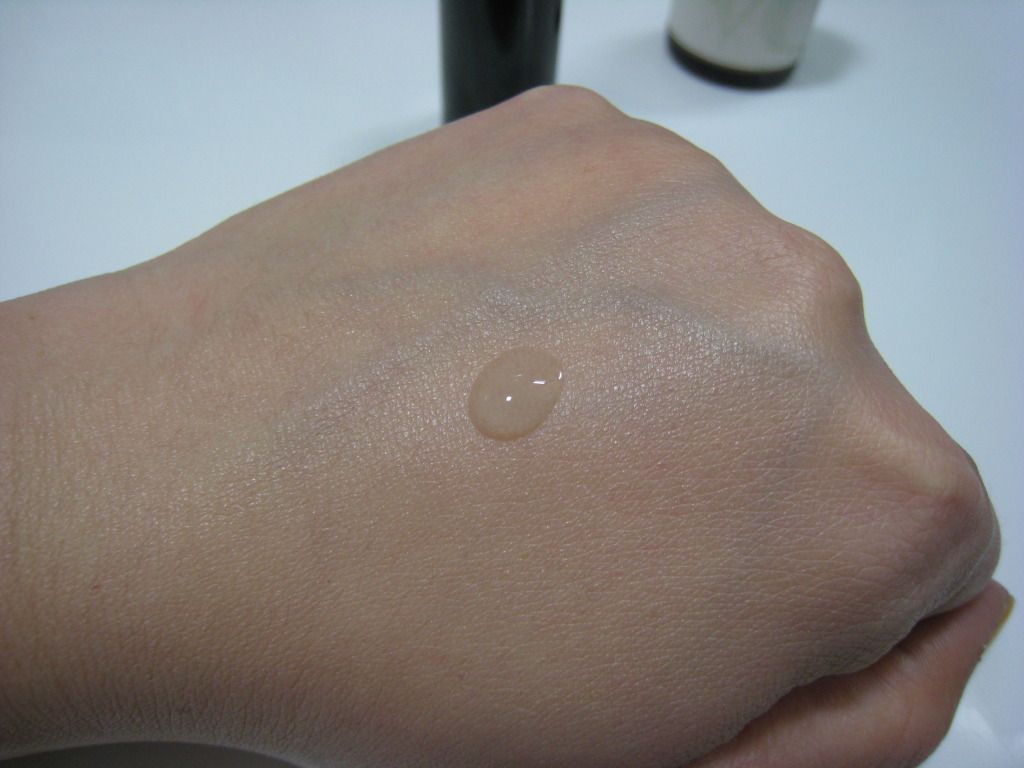 Contents: 30g
Price: HK$179.00
Local of Purchase: Mannings
According to
VC Organic webpage
:
Contains certified organic essential oils of Rose Otto, Patchouli and Bergamot. Rose Otto is well known as the Queen of essential oils. It is ideal for all skin types, especially valuable for dry, sensitive & aging skins.
A mild facial serum based on Aloe Vera gel with Evening Primrose and Rosehip oils, Marine Collagen, Beta-Glucan, Apple, Melon, Seaweed, Portulacca and Green Tea extracts.
Features: Sulfate-free; Silicone-free; DEA-free and Artifical colour-free

Ingredients: Purified water, certified organic bulgarian rose otto, patchouli and bergamot essential oils, vegetable glycerin, aloe vera juice, marine collagen, apple fruit extract, melon fruit extract, portulaca oleracea extract, green tea extract, seaweed extract, grapefruit seed extract, xanthan gum, B-Glucan, Carbomer, polysorbate 20, jojoba oil, rosehip oil, evening primrose oil, phenoxyethanol, caprylyl glycol, triethanolamine.
My Opinion:
I've mentioned above that I got this product from Mannings, but I've actually got it ages ago, and please note that Mannings no longer carry this brand.
I've never been a huge fan of floral scents, especially rose, but this serum carries a very strong rose scent that I couldn't tolerate. The scent was actually very natural, not the artifical kind, and if you like the scent of roses you might actually enjoy it, but I just didn't like it.