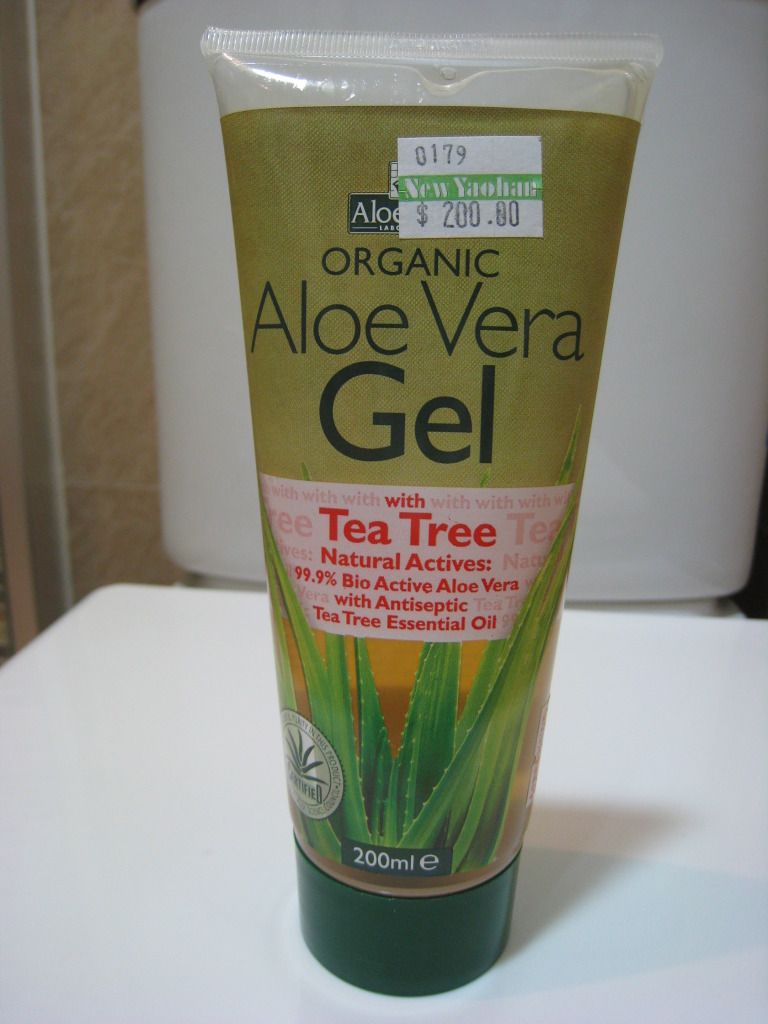 Contents: 200ml
Price: HKD200.00
Local of Purchase: New Yaohan
According to
Aloe Pura's webpage
:
Our Aloe Pura Aloe Vera Gel with Tea Tree Oil cleanses, softens and helps restore dry and damaged skin, with the added benefit of the antiseptic properties from organic Tea Tree Oil.
It can be applied to stretch marks, scars, dry, chapped skin, sun burn, skin irritations and minor burns.
Ingredients: Aloe Barbadensis Leaf Juice (Organic), Polysorbate 20, Acrylates/C10-30 Alkyl Acrylate Crosspolymer,
Melaleuca Alternifolia (Tea Tree) Oil, Sodium Hydroxymethylglycinate, Limonene.
My Opinion:
I always have a bottle of aloe vera gel with me, and whenever my skin starts acting up this is the only thing that I use. I've tried the original formula as well, but personally I prefer the one with Tea Tree Oil, especially for breakouts, it seems to heal up faster after using it.
If you have just started using this product you might noticed a burning sensation, but that's normal and that feeling will go away once your skin got used to it, please note that you shouldn't apply this around your eye area.