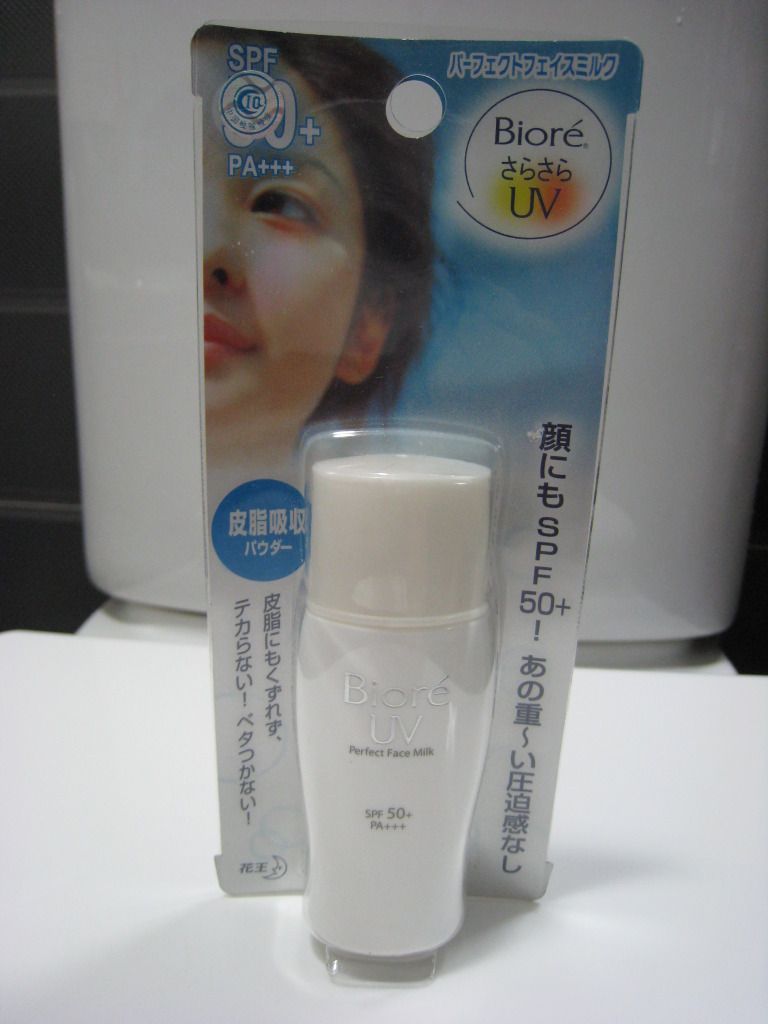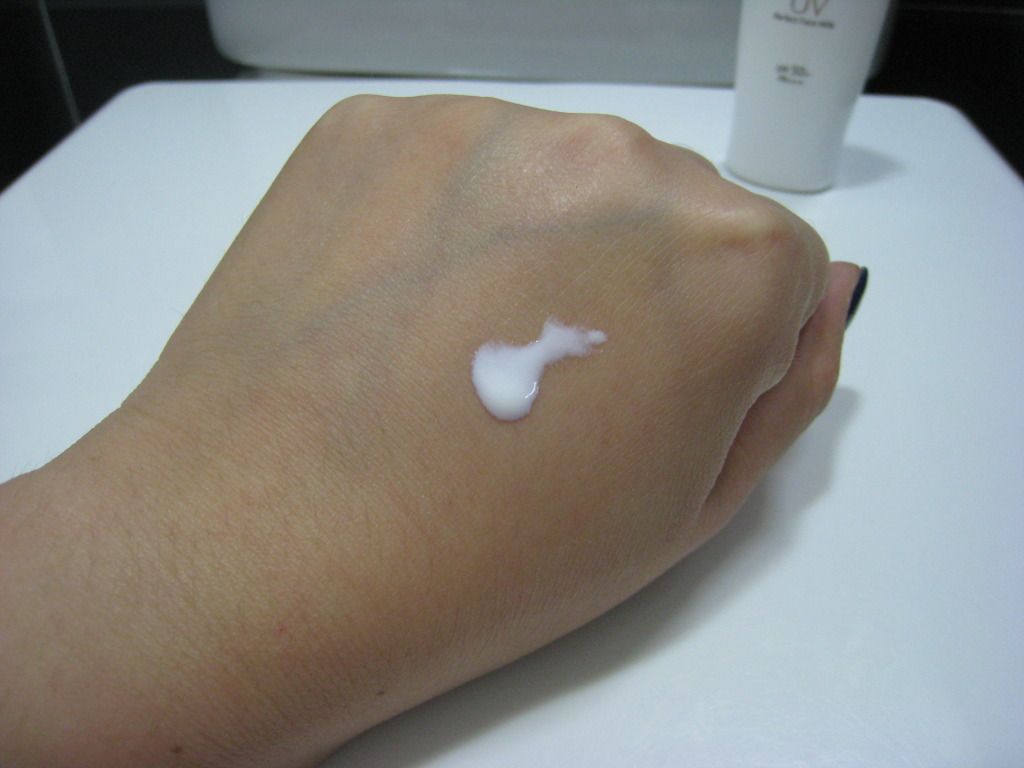 Contents: 30ml
Local of Purchase: Watsons (China)
According to
Biore's webpage
:
Biore UV Perfect Face Milk SPF 50+ PA+++
Superior UV block with long-lasting protection against harmful UVA & UVB sunrays. Formulated with sebum absorbing powder, prevents skin from becoming sticky and oily and is effective as a make-up base. Does not clog pores, and its light texture spreads smoothly on the face.
Ingrediens: Ethylhexyl methoxycinnamate, Cyclopentasiloxane, Zinc Oxide, Lauryl Methacrylate/Sodium Methacrylate Crosspolymer, Titanium Dioxide, Cyclomethicone, Dimethicone, Alcohol, Water, Lauryl Methacrylate/Sodium Methacrylate Crosspolymer, Talc, Glycerin, Methicone, Mica, Polysilicone-9, PEG-12 Dimethicone, PEG-3 Dimethicone, Cetyl-PG hydroxyethyl palmitamide, Aluminum hydroxide, Silica, Iron Oxides, BHT, Barium Sulfate, Aluminum dimyristate
My Opinion:

At the beginning of this summer I was hunting for a High SPF sunscreen, and after some serious googling, I've decided that I want Biore, and I was seriously surprised when I found out that this product isn't available in Hong Kong....
It took me 2 months to locate this product (my hubby got it for me at Watson's in China), and in the meantime I've been using other sunscreens that I've never been fully satisfied.
This really is a life changing product for myself, it has reduced about 50% of my oil secretion, and I really can't imagine a summer without it. Together with my
skindinavia
, I didn't even have to blot my face throughout the day.
My major problem now is where to get this product when I'm done with my bottle, there's only 30 ml of products in a bottle and I've been really saving it for the hot humid days.

Update 1 October 2013: This product has finally landed in HK and you can get find it nearly everywhere now.