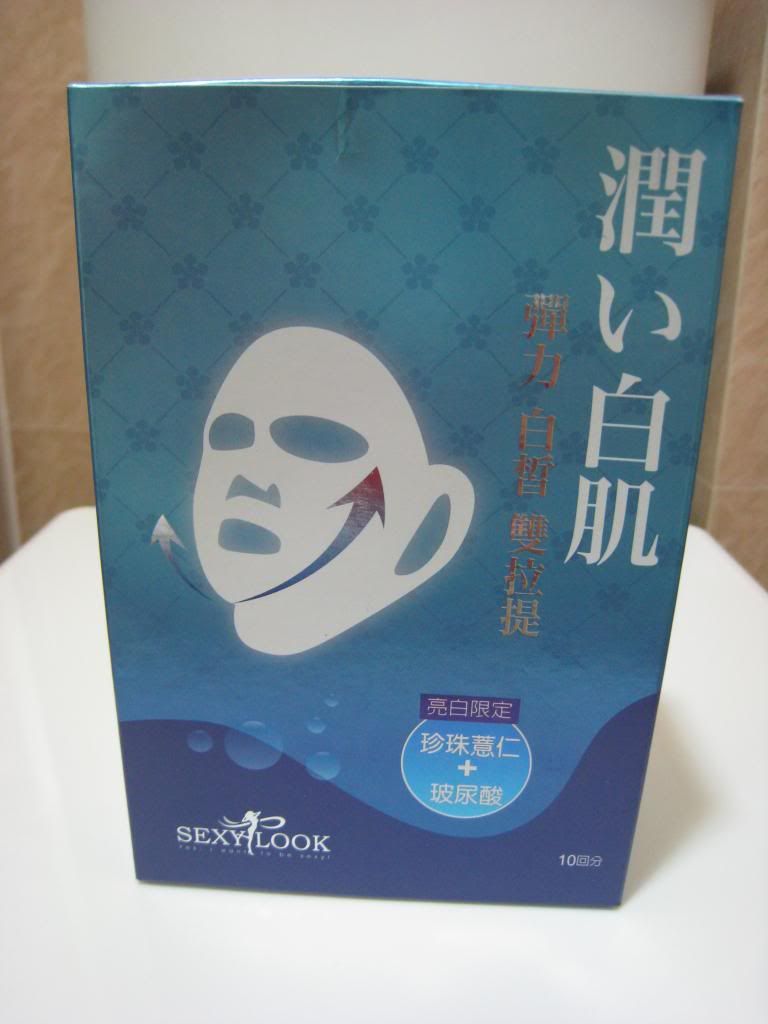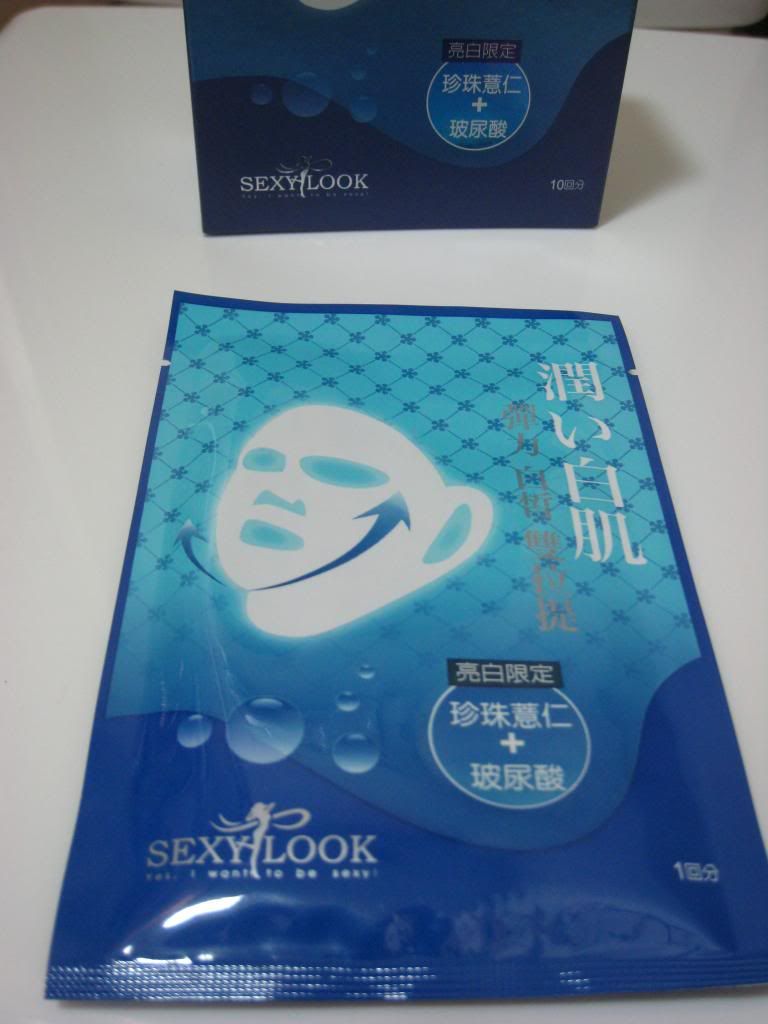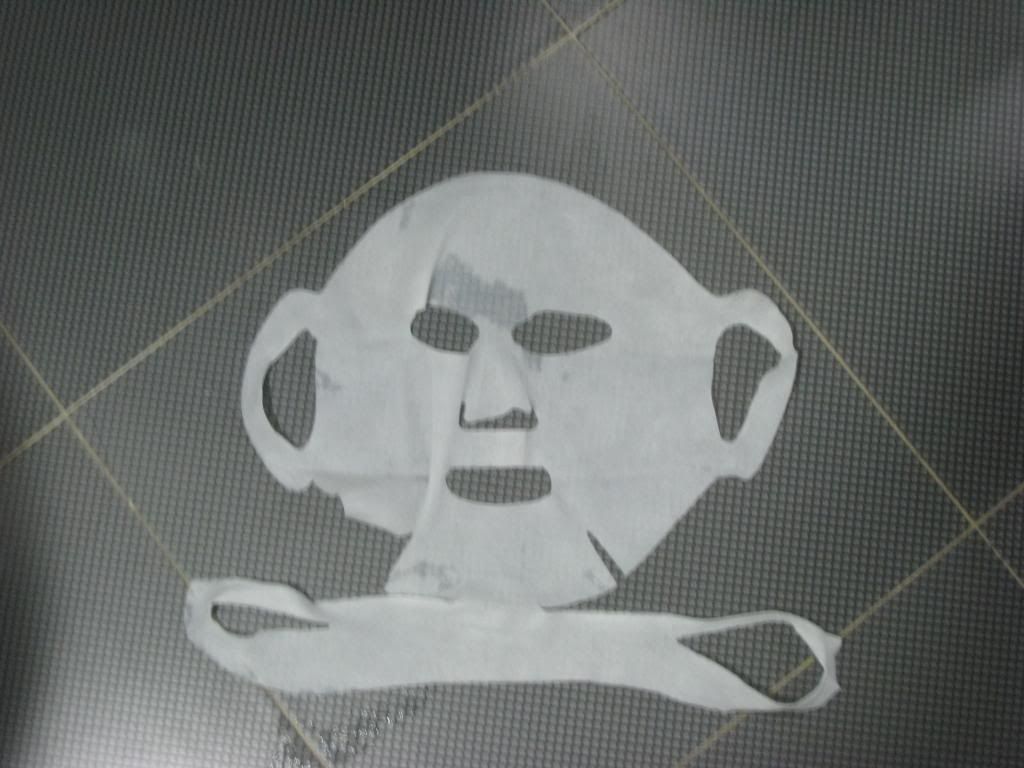 Contents: 30ml x 10 sheets
Price: HK$78.00
Local of Purchase: Sasa
Simply Sexy Look Ultra Whitening Mask fits your face shape perfectly. It helps to firm and lift your skin. Even the first time use is effective.
Brigthen: tranexamic acid, ellagic acid, Pearl Barley, pearl extract, resveratrol
Moisture: Rose water, small molecule hyaluronic acid
Elasticity: smooth wrinkle, elastin, collagen

Ingredients: Rose Water, Tranexamic Acid, Elastin, Collagen, Sodium Hyaluronate, Resveratrol, Job's Tears Extract, Pearl Extract, Glycerin, Tuber Aestivum Extract, Ellagic Acid Extract, Gingko Biloba Extract, Niacinamide, Xanthan Gum, 1,3-Butylene Glycol, Sodium Pda, Hydroxyethyl Urea, Propylene Glycol, Triethanolamin, Disodium Edta, Phenoxyethanol, Perfume, Water.

My Opinion:
This mask is different from your usual sheet mask because it wraps around your chin and it has these hooks for you to hook into your ears, with the purpose to lift your face and chin.

I've initialy though that the hooks were just gimmicks, but after finishing my first box, I've actually liked it. I'm not sure about the lifting and firming effect, but at least it does provide extra hydration for my chin and upper neck.