It's really hard for me try out new samples, because if I find something that I like I'll just rush out and get them in full size, and since I'm on a "no buy", it's actually a torture, anyway, here's another list of samples that I've tried in the month of February:
Nuxe Refreshing and Relaxing Cream Mask - HK$280 / 1.7oz
No. of trials: 1
This mask is very strongly scented (floral), and have given me the biggest irritation. I left it on for about 5 minutes and my face has started to itch, I've rinse it off and my skin was still red and itchy. I don't know what's happening, I used to love Nuxe's skin care products, but recently floral scented stuffs seems to be irritate my skin.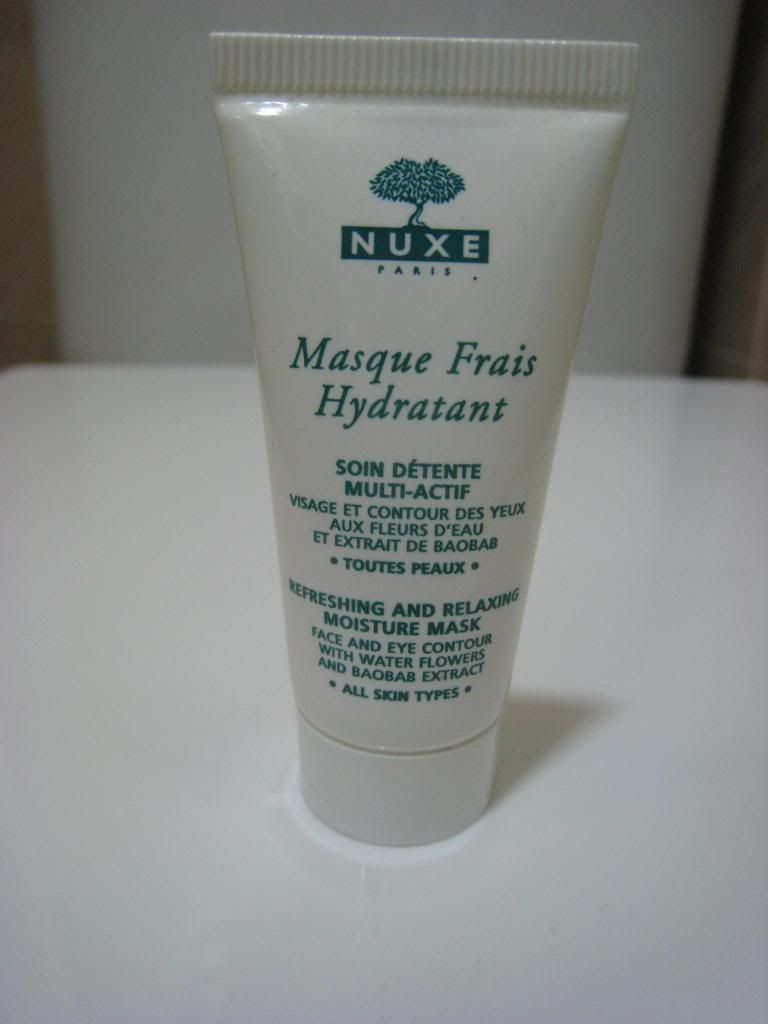 Methode Swiss Thermal Oxygen Overnight Eye Mask - HK$385 / 15ml
No. of trials: 5
I've been searching for an overnight eye mask for ages, and so far the only one that I've tried is
O' slee Dark Circle Reducing Sleeping Mask
, and I've really liked it. I was really excited to try this out when the sales lady gave it to me, but was very disappointed with the product.
This product comes out like a gel with some tiny bits of blue particles that disappears once you massage it, when you start massaging, those blue particles will warm up, but after leaving it overnight, I did not notice any improvement on my undereye area, it didn't even look hydrated.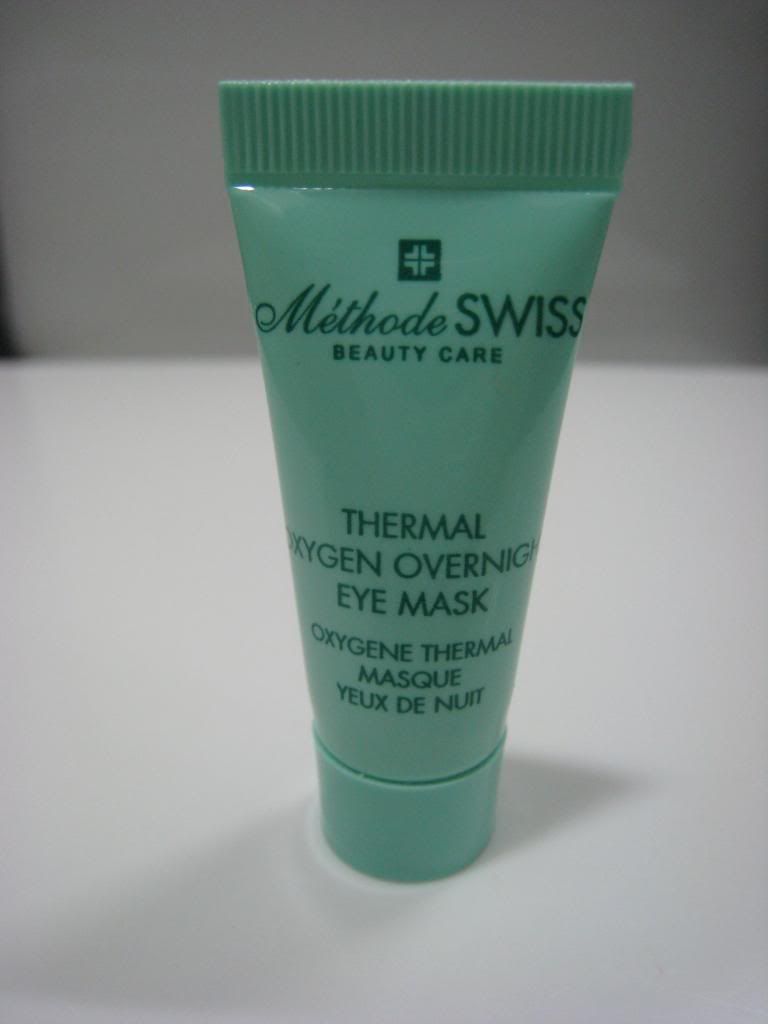 L'oreal Revita Lift Anti-Wrinkle + Firming Cream Night Cream - HK$159 / 50ml
No. of trials: 3
Amongst all these samples that I've tried, this is the only one that I'm unsure about, this cream has a very thick texture that I'm not a huge fan, but whenever I use this cream I always wake up with better skin, I'm not sure what has been improved, but I just look better. I think I'll use this a few more times to decide if I want to get it in full size.
Ultima II Cellular Re-New Eye Cream - HK$500 / 15ml
No. of Trials: 2 weeks
This was a decent eye cream, it was rich and hydrated without causing any milia, will definetly get this in full size.