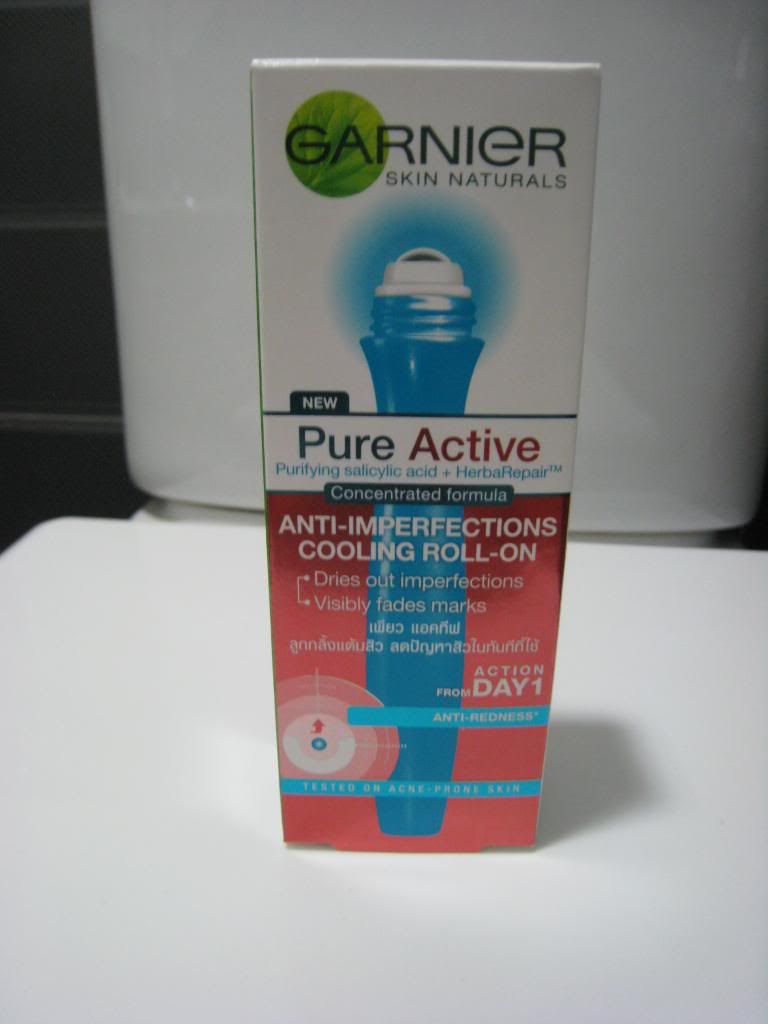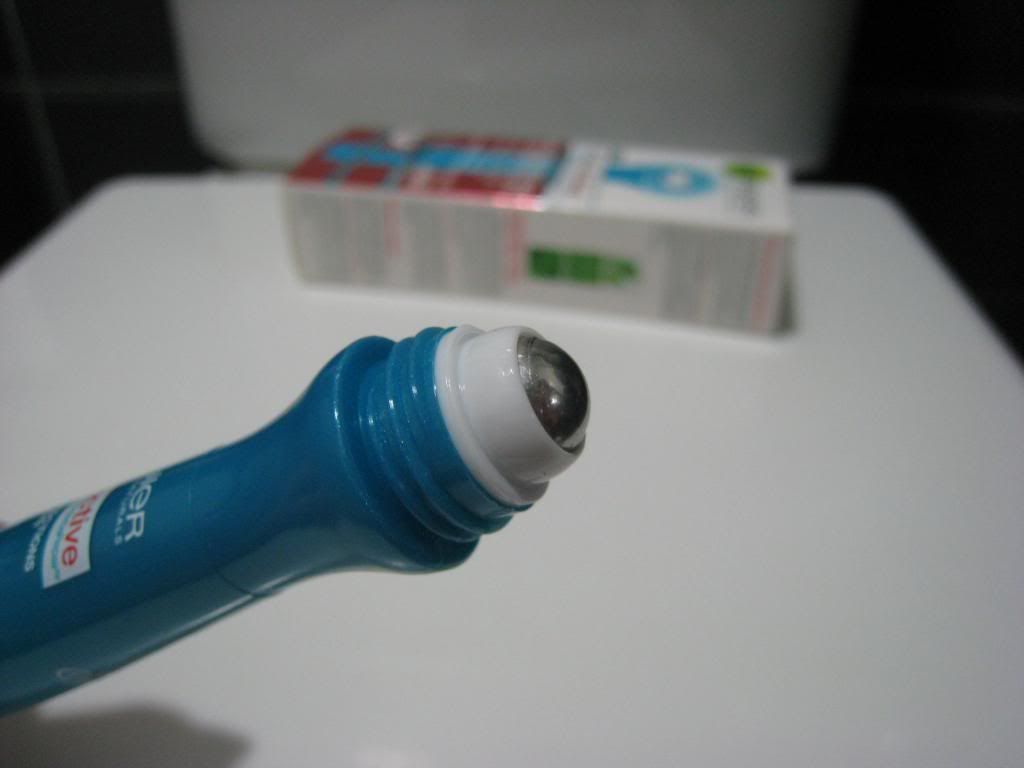 Contents: 15ml
Price: HK$99.00
Local of Purchase: Watsons
According to the package:
Purifying salicylic acid + HerbalRepair
Anti-Imperfections Cooling Roll-On
Anti-imperfections action:
Concentrated in Purifying Salicylic acid, its fresh non greasy formula quickly dries out imperfections instantly
Anti-marks fading action:
Enriched with HerbaRepair, known for its regenerating and repairing properties, it heps to improve skin, minimise redness and fade out marks.
Dermatologically tested on Asian acne-prone skin.
In 5 hours, redness is reduced.
In 2 days, imperctions and marks are visibly reduced
Usage: Apply directly onto and around imperfections and their marks as soon as they appear. Continued aplications until they have cleared. Avoid eye area
Ingredients: Aqua/Water, Alcohol Denat., Propylene Glycol, Glycerin, Niacinamide, Salicylic Acide, Acrylates/C10-30, Alkylacrylate Crosspolymer, Camphor, Capryloyl Salicylic Acid, Menthol Sodium Hydroxide, Vaccinium Myrtillus Extract/ Vaccinium Myrtill Us Fruit Extract, Zinc Glucconate, Parfum/Fragrance (F.I.K.B34960/1)
This is an Asia exclusive product for acnes, and I think this is only good for the occasional break outs, not something for those hard to tackle acnes.
From my experience this product does work in drying out your acnes without drying out your skin, but this stuffs works really slow, I had this spot on my chin for nearly a week and it has finally started to fade and I've been religiously using this stuff every day and night after cleansing my skin.
Overall, this is a really mild product for acne that is convenient to have it at home, but it won't do miracles.