I've always wanted to review my brushes, but I could never figure out where to start or how to organize them, so today I've decided to review the brushes that I used the most, and that's the flat top kabuki, I used them daily because I use them for my foundation, bb creams, minerals, basically I always use a flat top kabuki for my base makeup.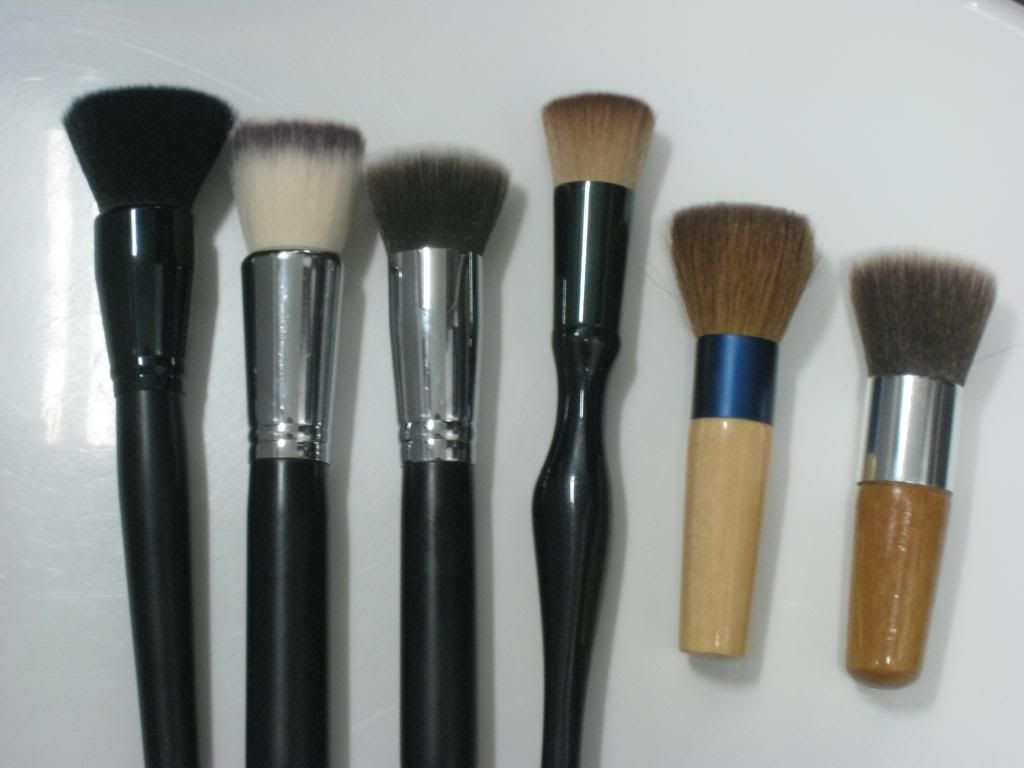 e.l.f. Studio Powder Brush
Material: Synthetic haired Taklon
Price: US3.00
Amongst all of my flat top brushes, this was the cheapest, but it isn't as densely packed or as soft as the ones below, and this brush does shed. I'm on my 3rd brush, because the last 2 fell apart after wash.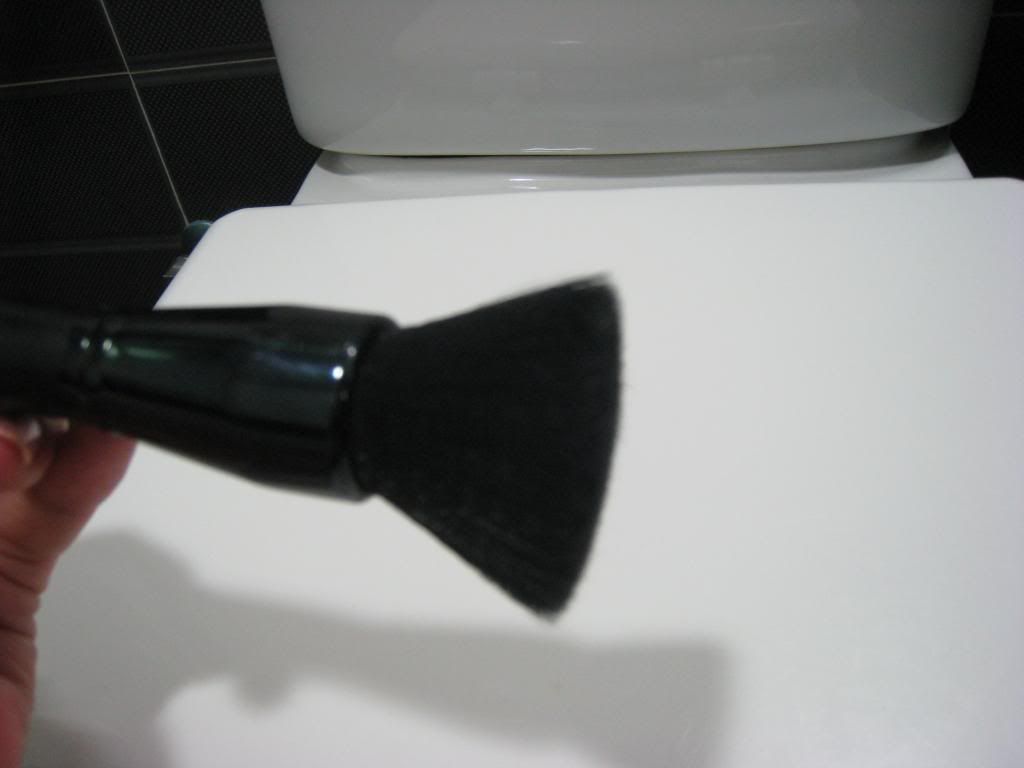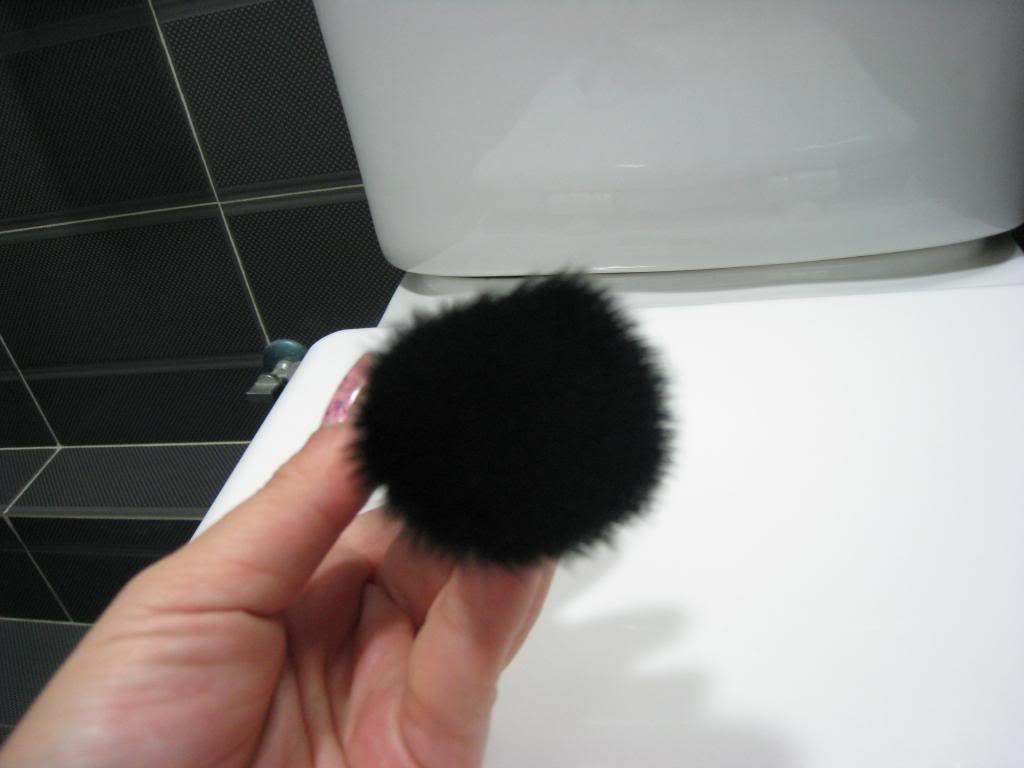 Coastal Scents Bionic Flat Top Buffer
Material: Synthetic Bristles
Price: $6.95
This is my favorite flat top, it's very dense, very soft and it doesn't shed. The reason why I like it the best is because it has the biggest brush head and it really speeds up my application time. I have 2 of those that I rotate and I only use them for liquid foundations, I had them for nearly 2 years and they're still doing fine.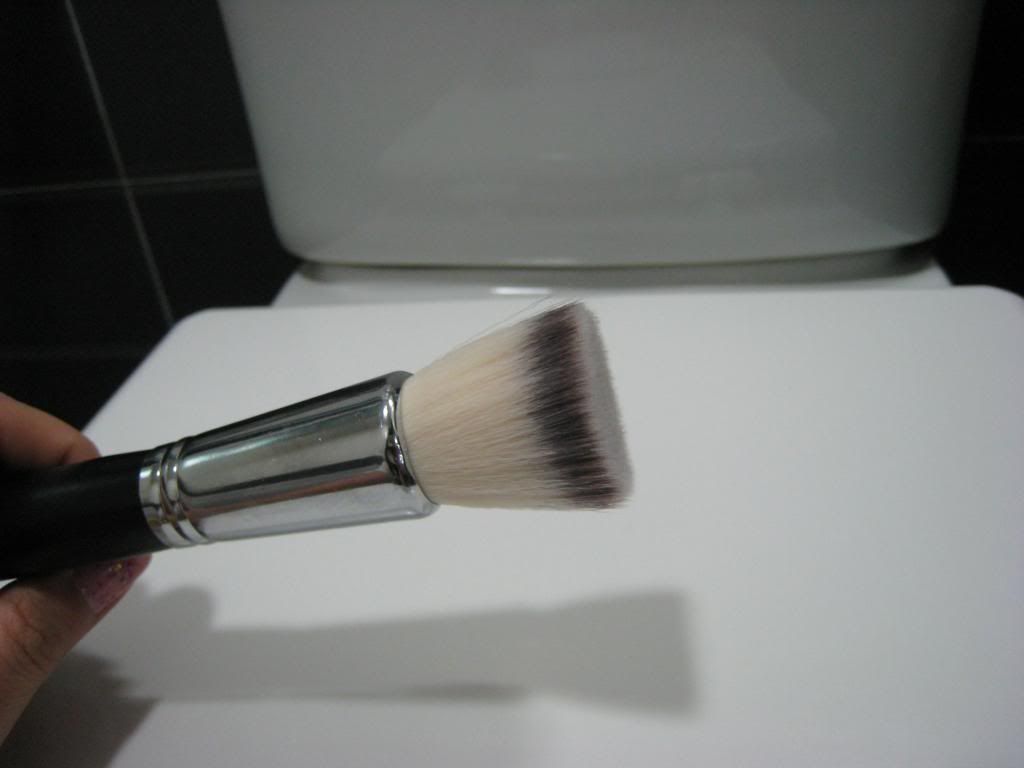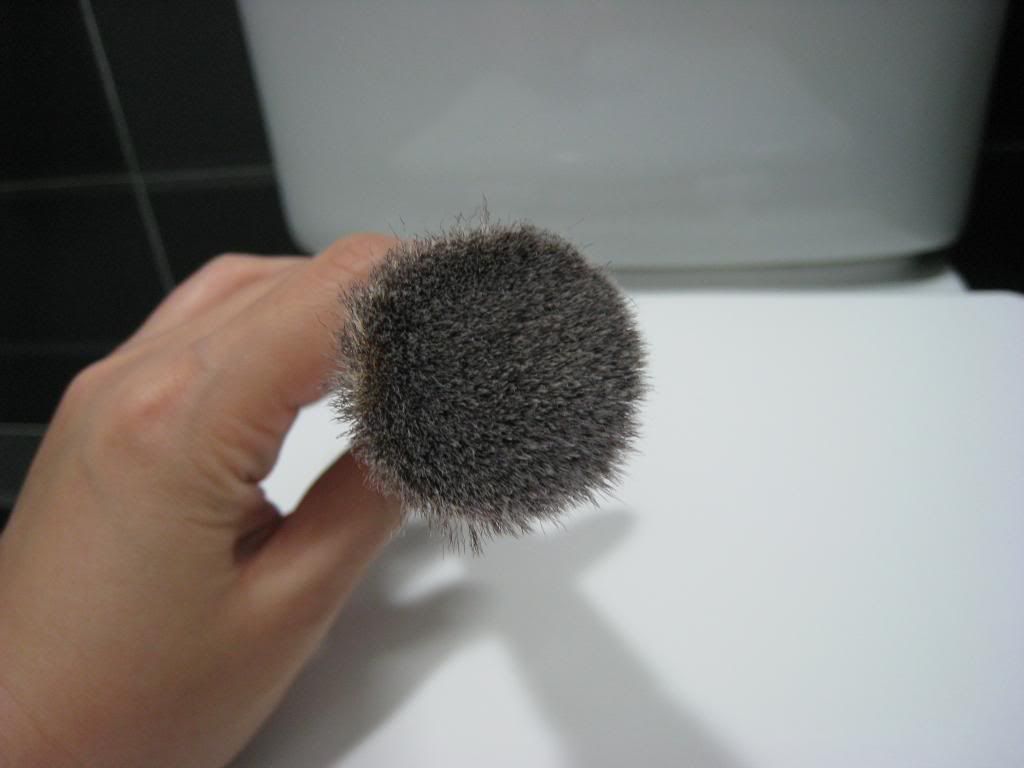 Sigma F80 Flat Kabuki
Material: Synthetic Sigmax
Price: US$18.00
I find the Sigma flat top kabuki to be really similar to the Coastal Scent's one, the only difference is the brush head size, which is slightly smaller and I prefer bigger flat top kabukis.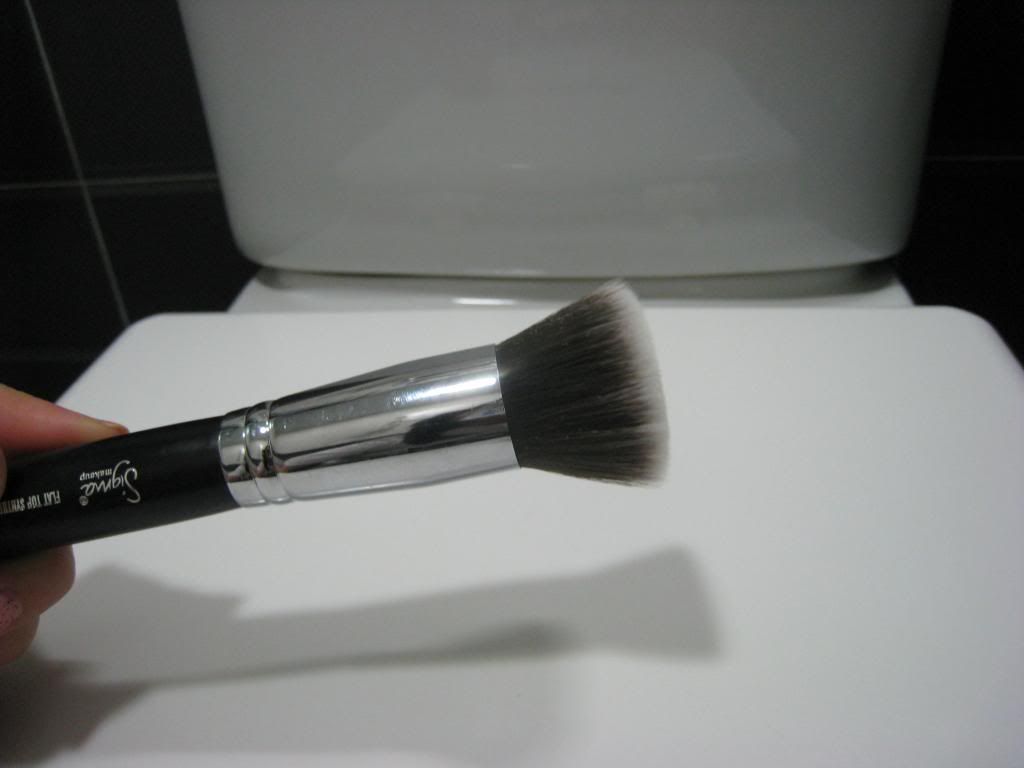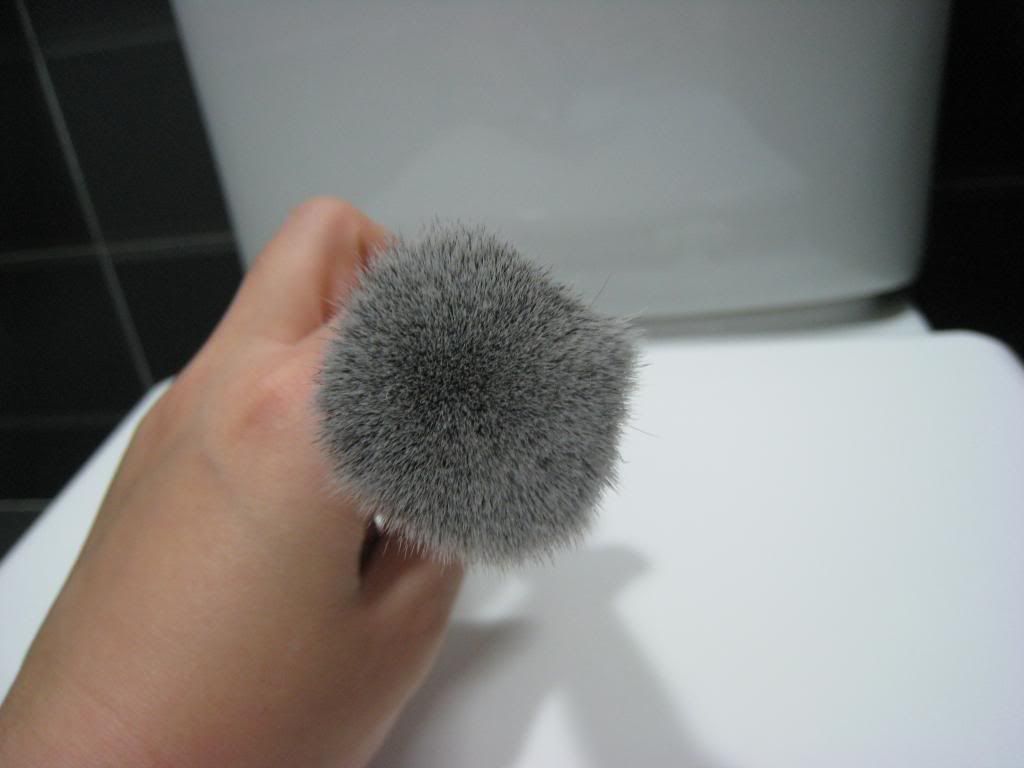 Sonia Kashuk Synthetic Flat Top Multipurpose Brush
Material: Synthetic Nylon
Price: US$15.79
The Sonia Kashuk Synthetic Flat Top has the chicest brush handle, but it has the smallest brush head, and I find that it takes forever for me to blend the foundation with this brush.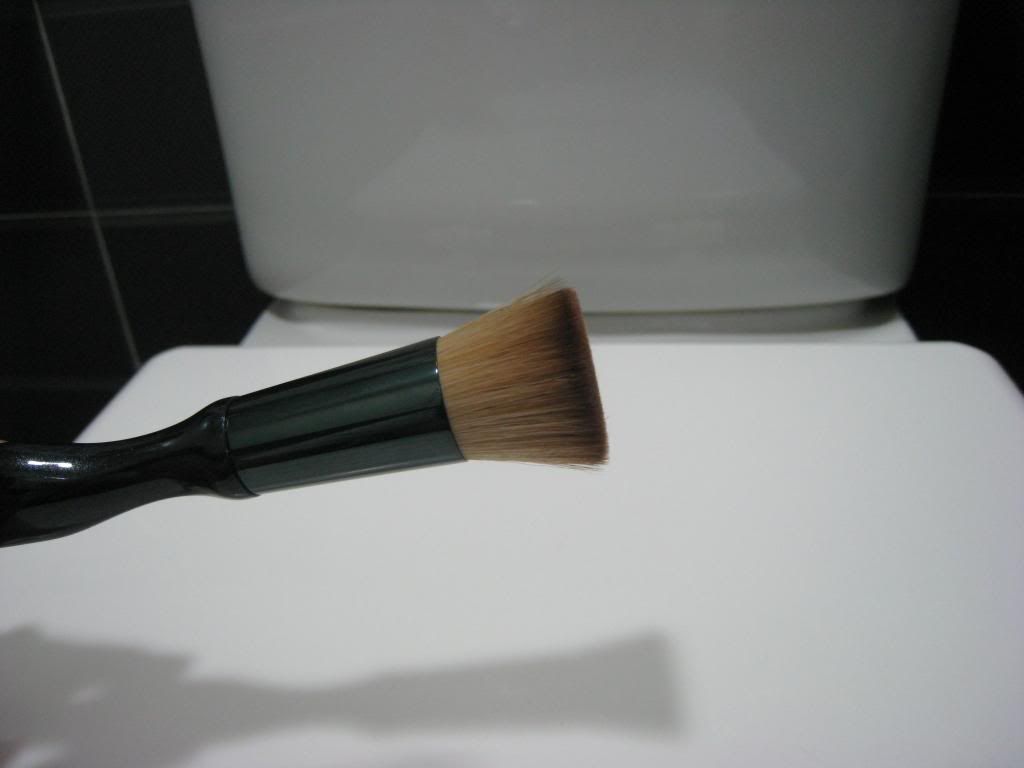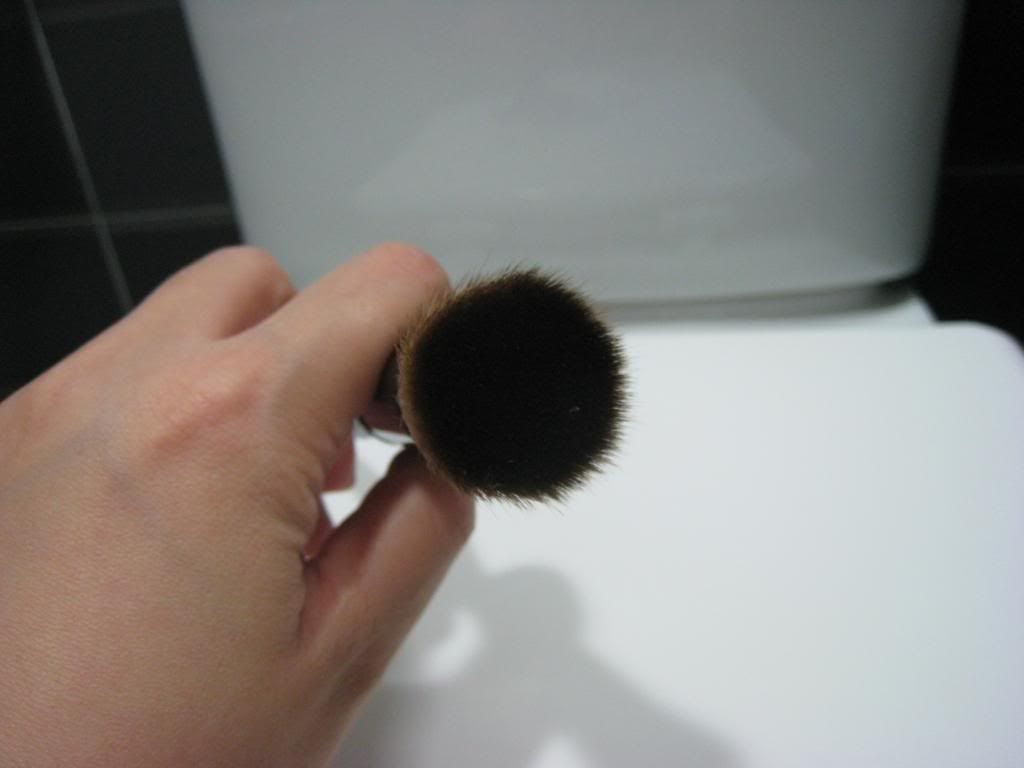 Everyday Minerals Flat Top Brush
Material: Synthetic Hair
Price: US$12.99
I mainly use this brush for powder or mineral foundations, because I find the hair to be longer than the above mentioned brushes and it works better with powders.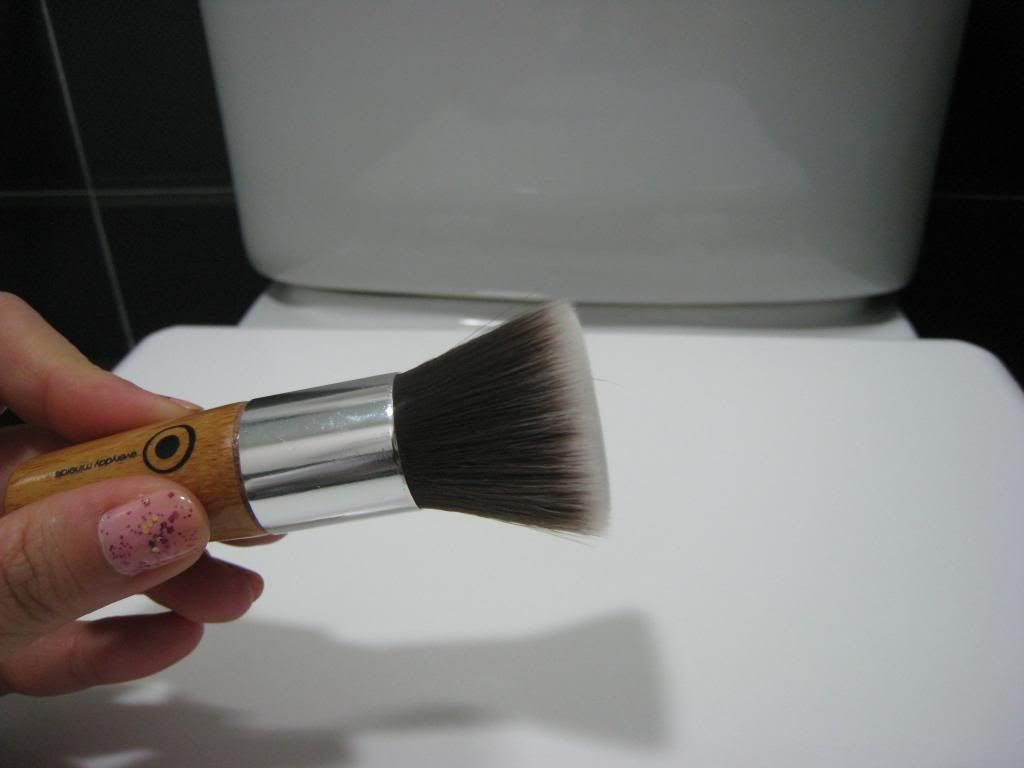 Jane Iredale The Handi Brush
Material: Goat Hair
Price: US$45.00
This is actually my first flat top, and the most expensive one. I got this together with the
Jane Iredale foundation
. Back then I was still new to mineral makeup and was told that this brush works best with minerals.
I hardly use this anymore, because I prefer synthetic brushes, and natural hair brushes are harder to take care of.