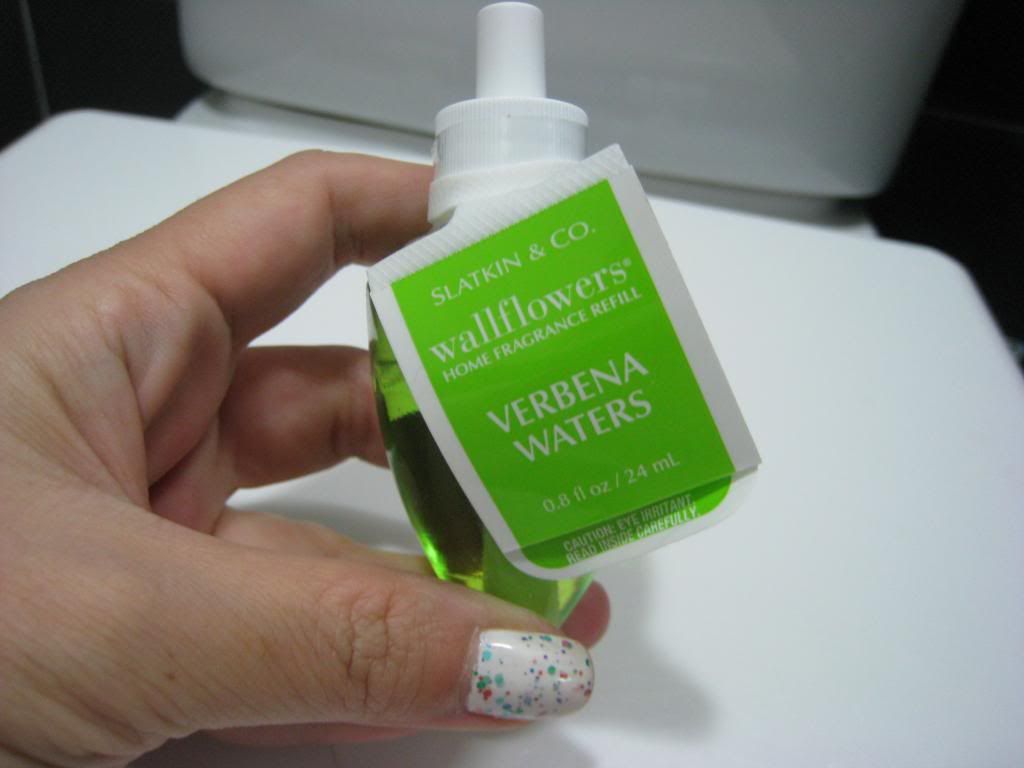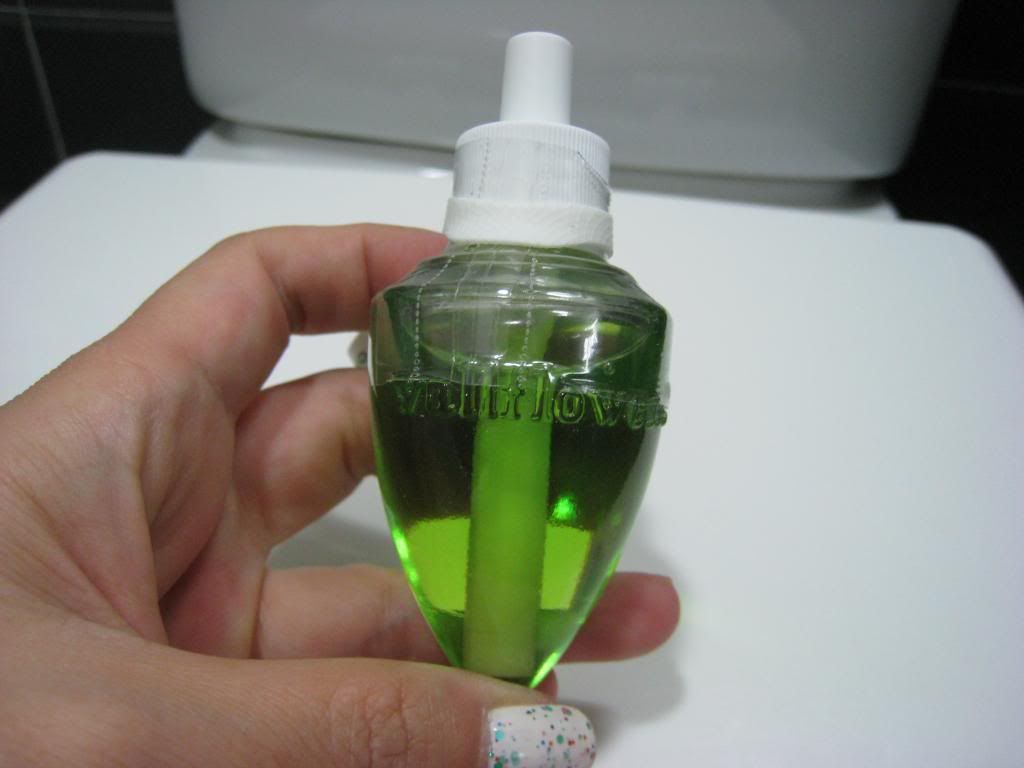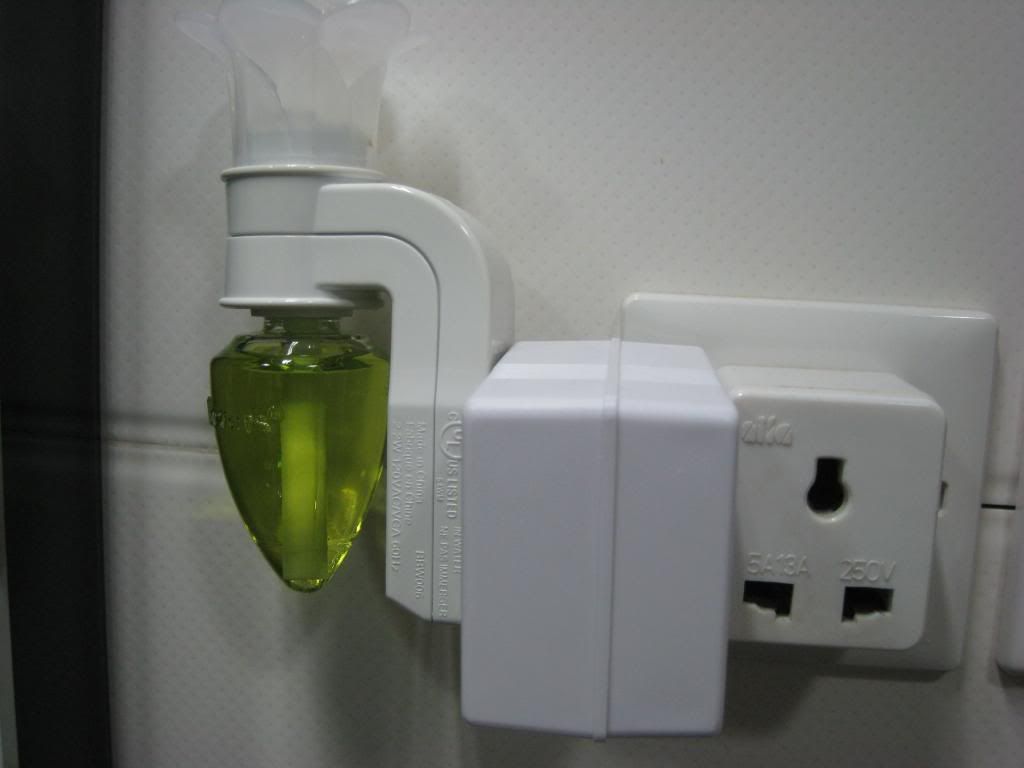 Scent: Verbena Waters
Contents: 0.8 fl oz / 24ml
Price: US$6.5 (you can always get 6 for $24 at B&B's webpage)
According to Bath and Body Work's webpage, this scent has already been discontinued, but after some googling, some bloggers were saying that the new scent Lakeside is actually the same scent, but don't quote me.
I was using ambi pur in my bathroom, but I've noticed that they run out every 3 weeks and is turning out to be really expensive, so I've switched to Bath and Body Works, and each bulb does last for 8 weeks, the only problem that I had was to find a converter in order to use it in HK.
I've got no idea how to describe this scent, is kind of summery and tropical with a slight hint of sweetness. I did like the scent so I might get Lakeside to try it out.