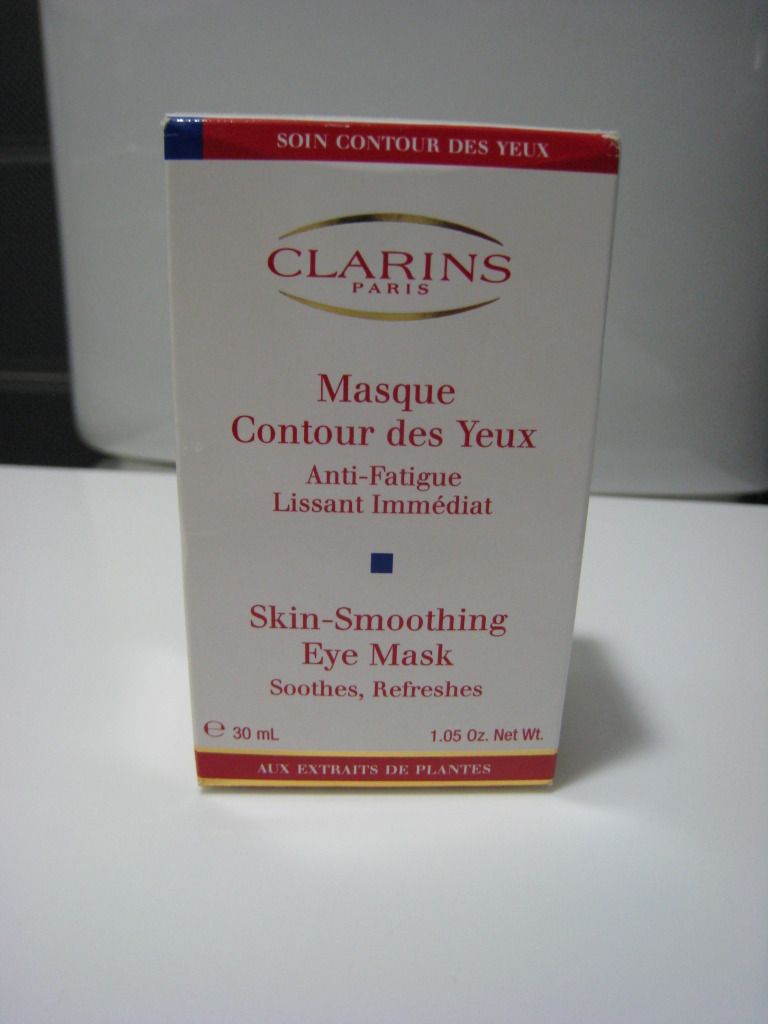 Contents: 30ml / 1.05 oz
Price: HK$340.00
Local of Purchase: Clarins Counter
According to
Clarins webpage
:
Up all night? This is the treatment to reach for. Clarins intensive, 5-minute spa mask energises tired eyes—minimising signs of fatigue and stress. A refreshing blend of Wild Rose, Apricot and Rose Water helps decongest, smooth and tone eye contours for an immediate feeling of well-being. Creates a smooth surface for eye make-up application.
Ingredients:
Serrated Palmetto: decongests, prevents swelling.
Wild Rose: drains, prevents puffiness.
Rice Starch: promotes a matte appearance.
Chicory extract: smoothes, energizes.
Apricot: moisturizes.
Rose Water Concentrate: softens.
My Opinion:
I didn't really like this eye mask, because I got really dry undereye area, and after using this eye mask I didn't really notice any major improvement. To be honest, my undereye area look exactly the same in the next morning.