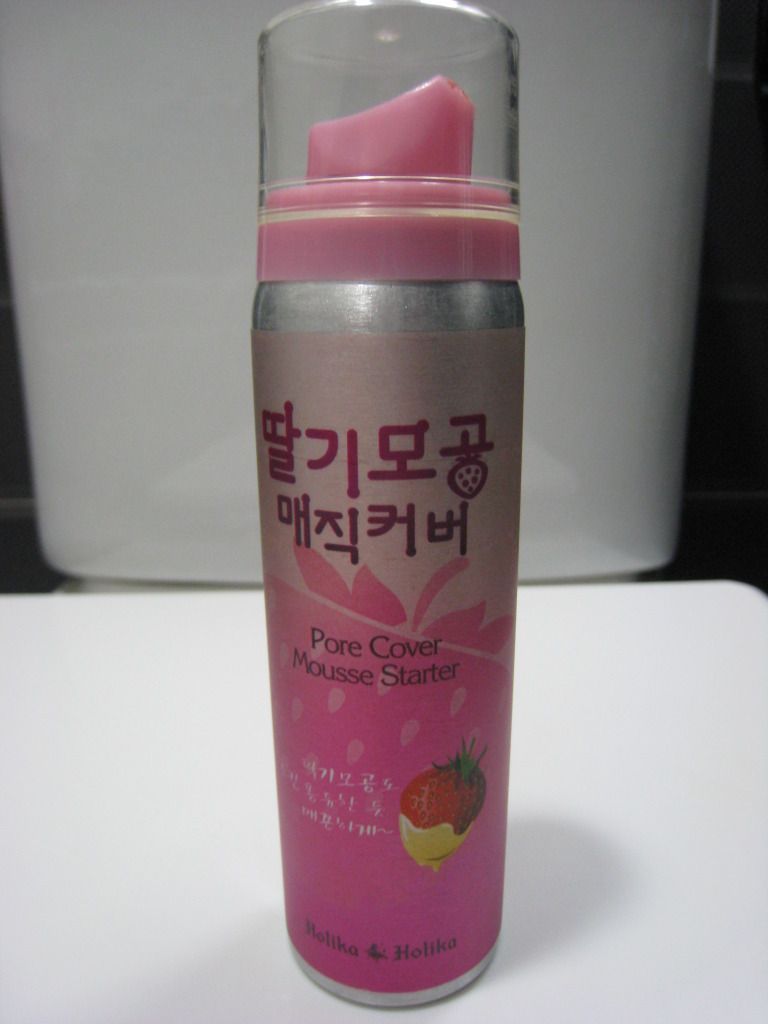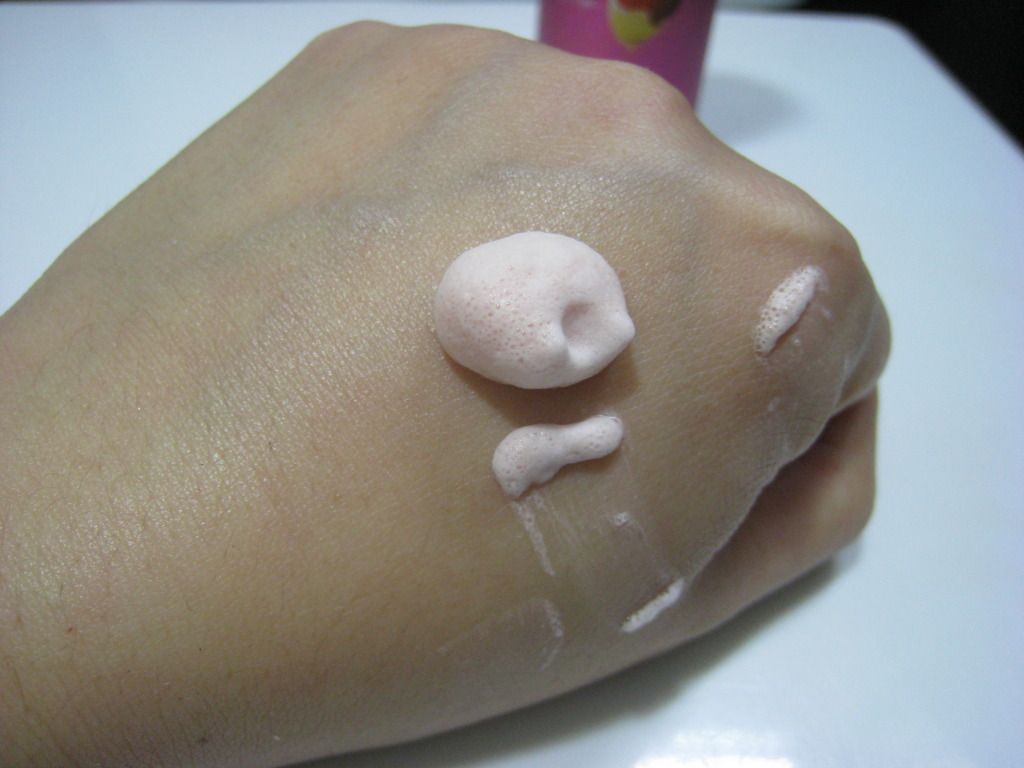 Contents: 100ml
Price: Won12,900
According to
Sasa's webpage
:
Holika Holika Pore Magic Cover Mousse Starter SPF30 PA++ is a pore cover, makeup base and sun screen. The mousse-type product is to be used before makeup application. By tightening and covering wide pores, it helps make a clean and even skin textures. By blocking UV rays and reflecting the light, it maintains clean and bright skin tone. Smart Oil Balancing Powder makes fresh skin condition by controlling excess sebum and oil.
Pore Magic Cover Mousse Starter SPF30 PA++ contains hot-spring water,
which has abundant mineral ingredients, and jojoba oil to moisturize the skin
without sticky feeling.
My Opinion:
I've got my bottle several years ago, and the version that I have does not contain SPF, but the new version comes with SPF30, and this is how the new version looks like.
I had this in my drawer for 2 years and have never use it, honestly I don't even remember why I got it. I've recently started to use it and fell in love with it, the reason why I've never use it is because I have a bunch of primers that I always forget to use, honestly I don't really like to wear primers unless they have SPF in it, and this one does not. I just don't like too much product on my face.....
Back to the product, this primer has a mousse texture, something like the
shu uemura
(which i didn't like), and it's very light, when is dry, you won't even feel it on your skin, although you can't feel it, you will certainly notice how it blurs out your pores, I was AMAZED.
You only need a tiny bit of product, but it's very hard to control the amount that comes out from the can, I'm still trying to figure out how to control the amount, and I have wasted alot of products.