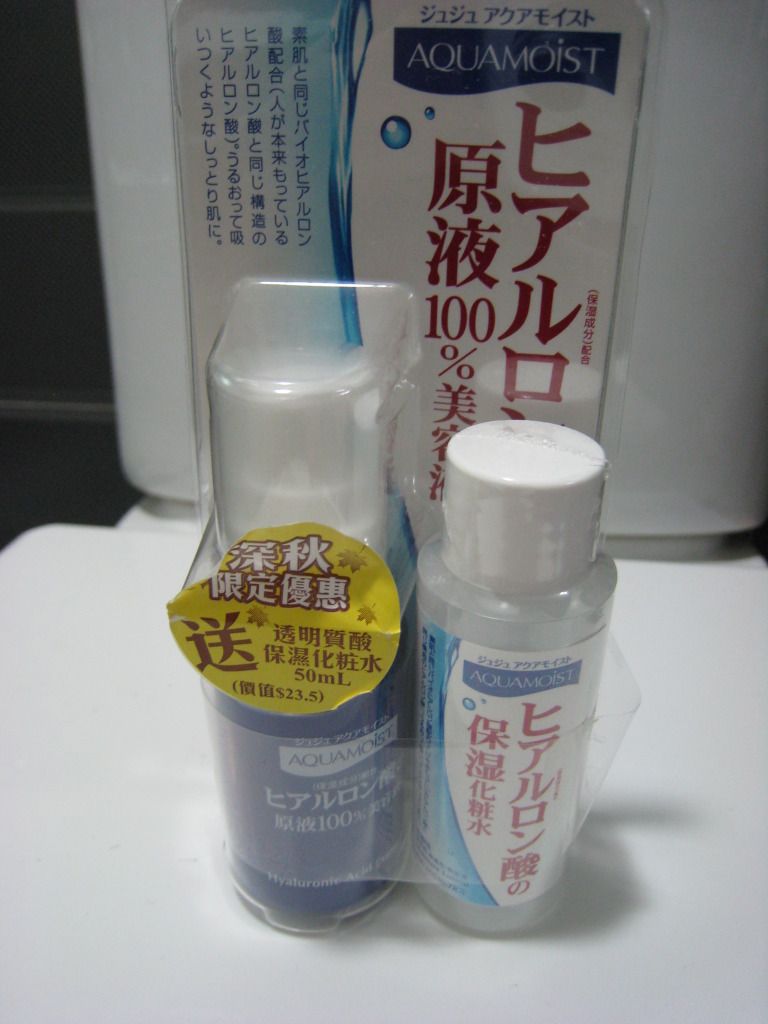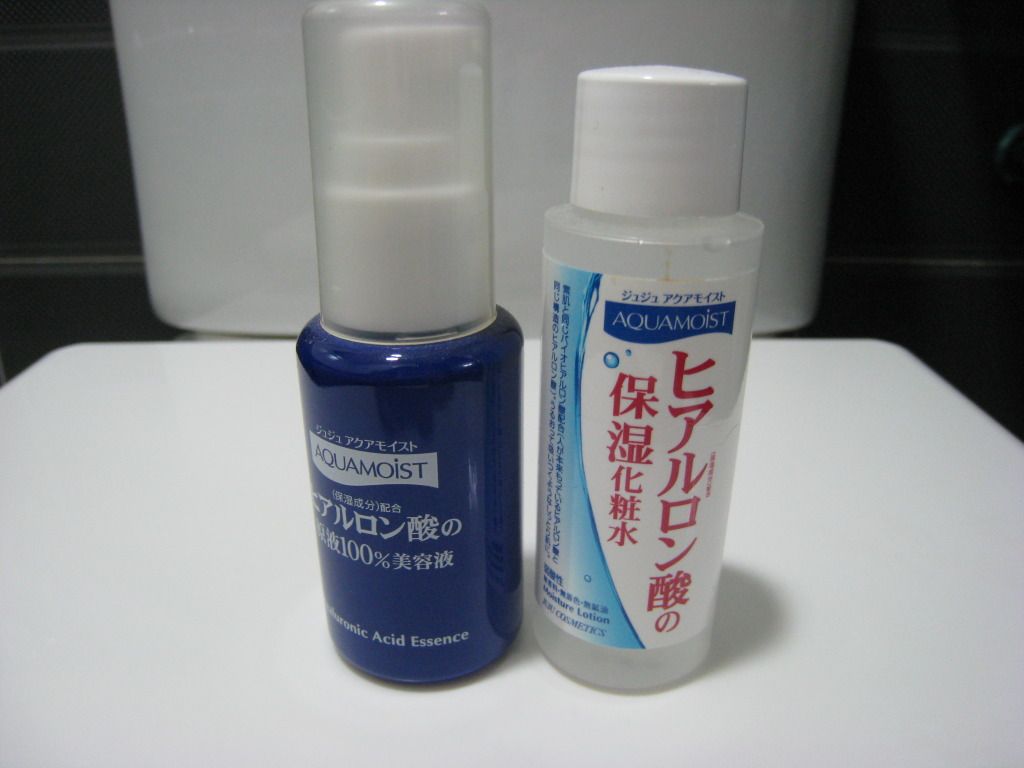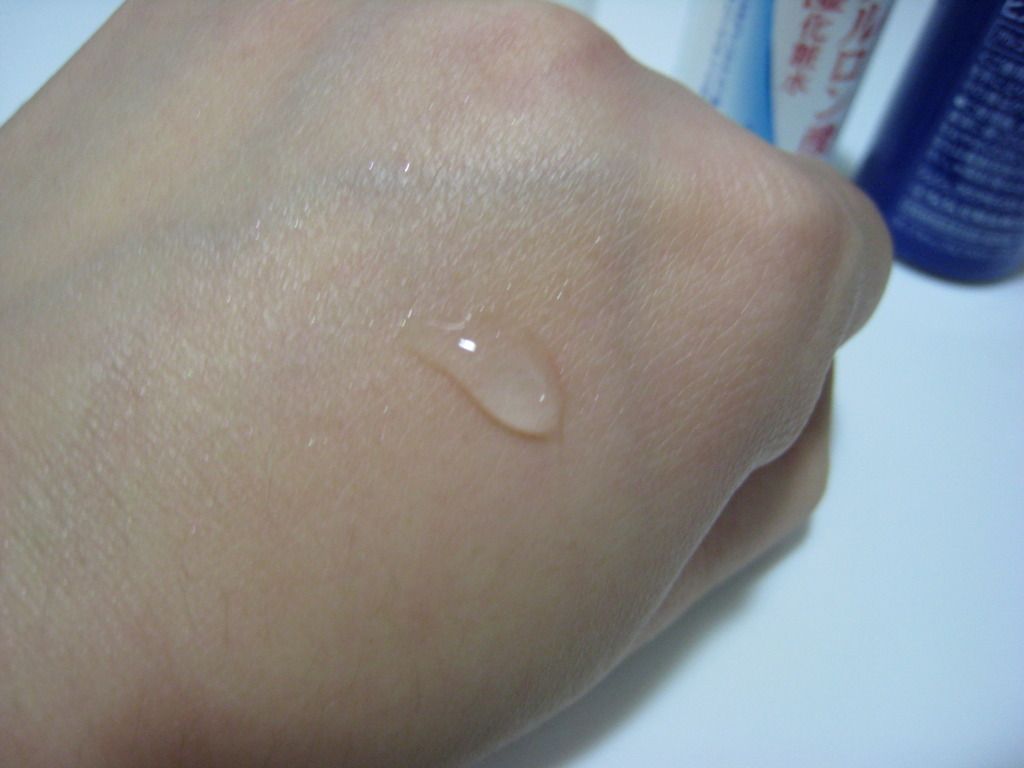 Contents: 30ml
Price: HK$145.00
Local of Purchase: Sasa
According to
Aquamoist webpage
:
Apply in the night, and the power of moisturizing veil will make you feel difference in the next morning.
Thick 100% undiluted hyaluronic acid essence draws rich moisture to the core of skin (stratum corneum), making the skin fresh and elastic. By applying the essence before going to bed, it maintains the moisturizing function of the stratum corneum and makes the skin best prepared for make-up in the next morning.
no fragrance/no artificial color/no mineral oil/alcohol free/oil free/no animal origin ingredient used.
My Opinion:
Aquamoist Essence was actually the first hyaluronic acid that I've tried, but since then I've moved on to
Skinceuticals Hydrating B5 Gel
and
Bicelle B5 Gel
. Honestly, apart from their price I didn't notice too much of a difference, therefore I've stick with the cheapest alternative which is Aquamoist.
I don't use hyaluronic acid on a daily basis, only when I need an extra boost of hydration, and I must have mentioned before that I have a little trick in applying this product. I start by misting some water into my skin, and while is still damp I apply my aquamoist and before it's fully absorbed I apply a sheet mask. I've noticed that it makes a huge difference if I apply some hyaluronic acid before the sheet mask.