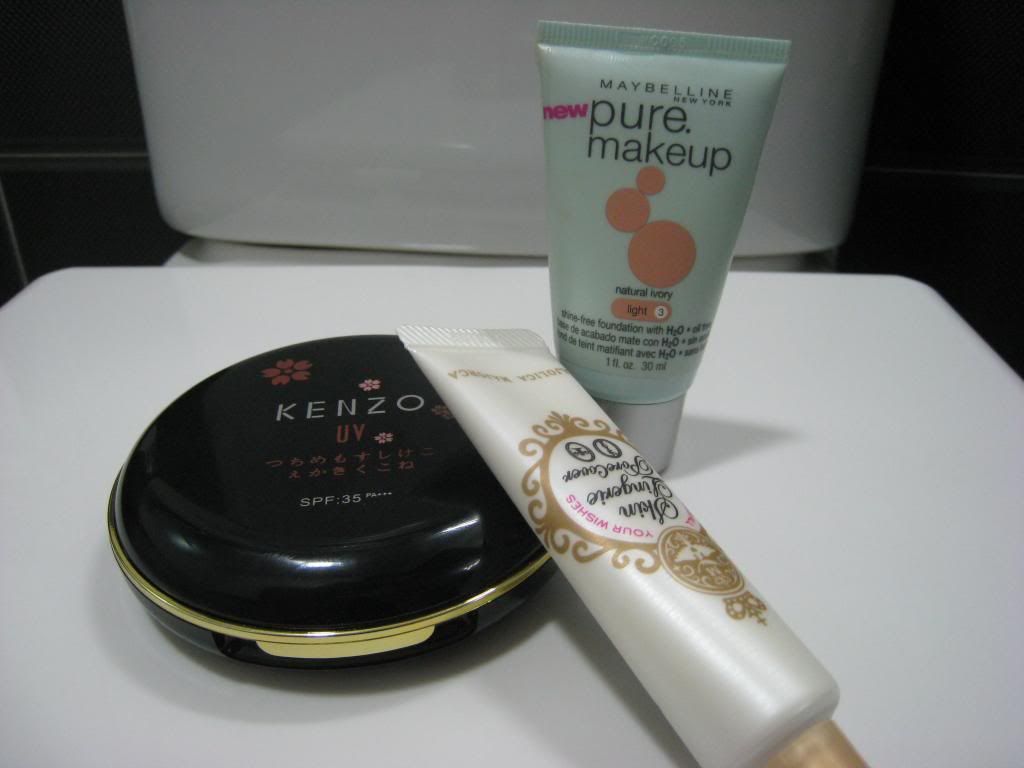 This 3 products together was a disaster:
The Majolica Primer did not work with the Maybelline foundation, the foundation just wouldn't blend on top of the primer and the balling up was pretty bad. I've used these 2 items separately and never had any problems.
The powder gave me the biggest irritation ever, I had it on for about 30 minutes and was itching all over the place.
I had to wash everything off and ended up giving the powder away.